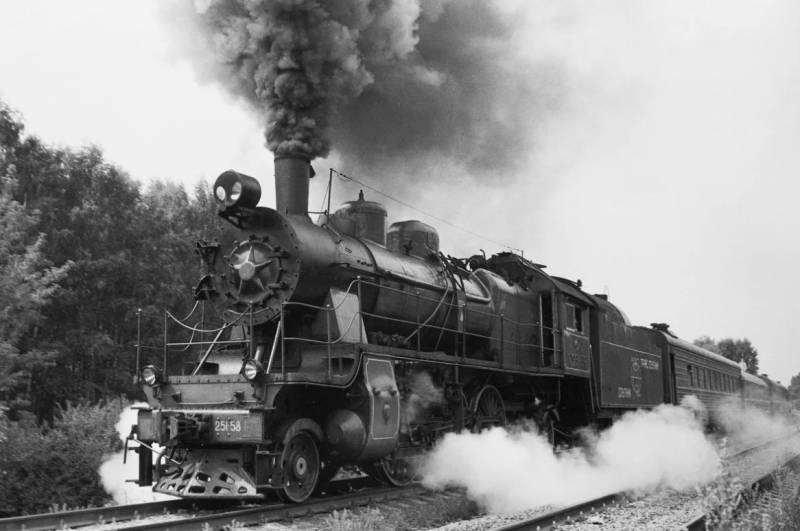 Transport historian Sergei Sigmachev in the framework of another conversation with the host of the channel "Digital
история
» Yegor Yakovlev spoke about the biggest crisis in the northwestern railways of the USSR that broke out at the beginning of the Great Patriotic War.
According to the historian, the disaster, which he called the "wood crisis", happened at a time when the country's authorities had not yet had time to deal with the so-called "Kuibyshev plug". At the same time, Sigmachev emphasized that, unlike the latter, this crisis was not man-made.
We are talking about a sharp shortage of coal after the USSR lost control over the Donbass, where the front was already passing in the fall of 1941. At the same time, the historian recalled that in 1940 Donbass provided more than 60% of the total needs of the Soviet Union in coal.
In this situation, it was decided to prioritize the supply of fossil fuels to power plants and industrial enterprises. At the same time, an acute shortage of coal was observed on the northwestern railway transport arteries.
According to Sigmachev, they decided to correct the situation by replacing coal for diesel locomotives (steam locomotives) with firewood, which was a huge mistake.
First, as the historian explained, even properly harvested wood has a much lower calorific value than coal. As a result, the capacity of diesel locomotives fell by almost half.
Secondly, as mentioned above, this wood had to be properly harvested, in particular, dried, which could take months. Naturally, in those conditions it was impossible, which directly affected the work of the railway.
Ultimately, all this led to a massive disruption in the schedule of movement of military and supply echelons, which in turn directly affected the situation at the front.
At the same time, the expert once again stressed that this crisis cannot be called man-made. Meanwhile, in his opinion, it was partly aggravated by the human factor. The thing is that at that time, People's Commissar Lazar Kaganovich, who was still in his post, decided not to report "upstairs" about the deplorable situation and tried to correct the situation on his own. First of all, he pinned his hopes on the coal reserves prepared at the railway stations in case of war. However, they only lasted a couple of months. As a result, the crisis was only gaining momentum, and precious time for its solution was lost.
Andrey Khrulev, the new People's Commissar of Railways of the USSR, coped with the "wood crisis".