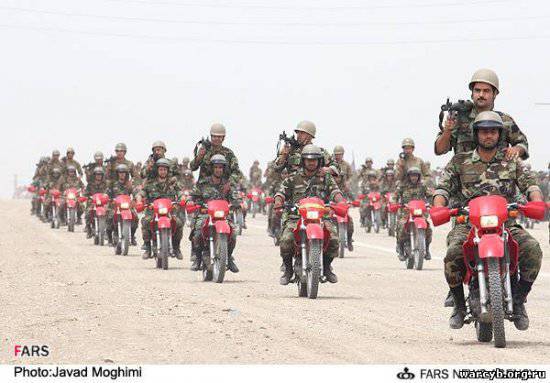 This is in the full sense of the word MOTO infantry. Such a widespread use of motorcycles was one of the successful improvisations of Iran during the war with Iraq.
In fact, motorcyclists have become light highly mobile moto infantry, suitable for reconnaissance, quick transfer of small groups of fighters and stinging sudden blows at the enemy. On motorcycles you can see fighters with grenade launchers, machine guns, sniper rifles, MANPADS. Of course,
weapon
mostly not immediately applied, the main tactic here is to come, stop, lie down, shoot back and change position.