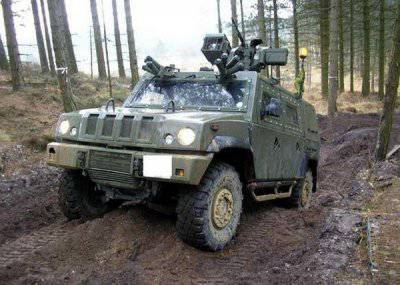 After the Ministry of Defense of the Russian Federation announced that it would be more active to purchase samples of foreign military equipment, disputes began to arise as to whether such a decision was justified. At the same time, manufacturers of domestic equipment stated that any talk about buying equipment from foreign companies is a blow to the Russian military-technical industry. Many military experts agree with this opinion. But the problem did not arise out of the blue. The situation proved to be extremely difficult after the discovery of too large overestimations of the cost of Russian military equipment, often even after concluding contracts with the Ministry of Defense. An example here can serve not only aircraft and helicopters, but also armored cars, warships, submarines and much more.
Ways to sell cars
armored vehicles, like other units of domestic production of military equipment, seemed to experts from the Ministry of Defense not to be completely transparent. That is why, instead of the Russian "Tigers", it was decided to purchase Italian armored military vehicles from Iveco. In Russian conditions, such machines have not been sufficiently studied, experts have not received adequate information about how expedient their use is where they are going to be used in the future. However, despite all these omissions of the Ministry of Defense, which at that time was headed by Anatoly Serdyukov, decided to purchase 1700 Italian armored vehicles, which in Russia began to be called "Lynx".
Until now, disputes about how profitable such a deal could be, are not abating, because the cost of an Italian armored car is more than 3 times higher than the cost of the Russian equivalent. At the same time, a number of specialists are confident that "Lynx" has significant drawbacks compared to our "Tiger", and therefore the purchase of 1700 units of Italian equipment of the specified nature is clearly not justified.
But the debate is not only about mass purchases of Italian Iveco by the Russian Ministry of Defense. Another stumbling block is the French helicopter carriers. Today, not every specialist in the study of Russian problems
fleet
can reliably report for what specific purposes Russia is going to buy the French Mistral. If these goals exist, then they look very vague, because there is no talk of accomplishing tasks with the help of helicopter technology over the ocean open spaces.
Opposition of interests can lead both parties (the one that advocates for the purchase of Russian military equipment, and the one that stands on the need to buy equipment abroad) to a standstill.