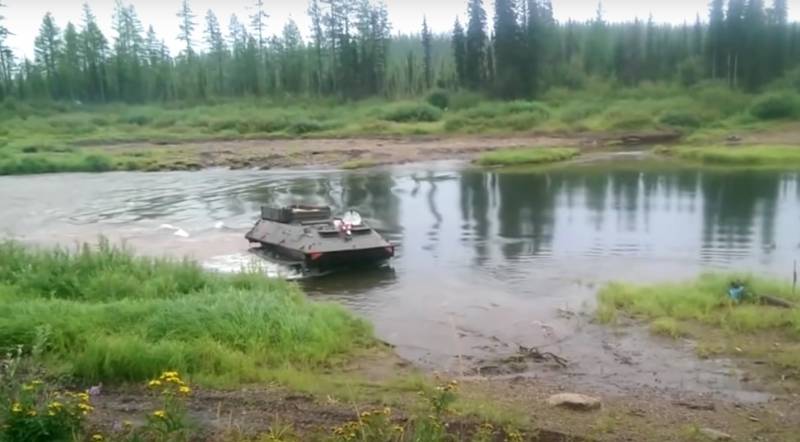 The domestic multi-purpose armored personnel carrier MT-LB, nicknamed the "moto-leg", can be called the "Kalashnikov assault rifle" in the world of armored vehicles without exaggeration. Trouble-free, versatile, extremely simple maintenance and cheap - all this applies to a machine created in the 60s of the last century and serving in the RF Armed Forces, as well as the armies of other countries to this day.
It is worth noting that the range of combat (and not only) vehicles created on the chassis of the "motorcycle league" is in the dozens. Meanwhile, the modernization potential of the multi-purpose armored personnel carrier has not been exhausted, which means that in the future it will still serve our Motherland.
By the way, about the service. The MT-LB has been used in many regional conflicts, including the war in Afghanistan and both Chechen campaigns. At the same time, a "motorcycle league" was also seen in the NWO zone, moreover, in a rather unusual configuration. A shipborne anti-aircraft gun is mounted on the MT-LB chassis.
Recall that after the collapse of the USSR, the multi-purpose armored personnel carrier was produced in Kharkov. The basic version had a mass of 9,7 tons, was equipped with a 240-horsepower YaMZ-236/238 engine and could reach speeds of over 60 km / h on the highway, as well as up to 6 km / h afloat.
Since 2014, for all known reasons, the supply of "motorcycle" to the Russian army has ceased. However, the "life" of the legendary armored personnel carrier did not end there.
Back in 2018, the Remdizel plant, located in Naberezhnye Chelny, offered its own modernization of the MT-LB. They decided to equip the car with a new 360-horsepower, but lighter, YaMZ-238V engine and new tracks with a closed hinge. All this makes it possible to reduce the weight of the vehicle by 800 kg, which gives a "maneuver" for installing additional armor or weapon modules on it, depending on the task.
About
stories
creation of a unique armored personnel carrier, which is used in more than 20 countries of the world: