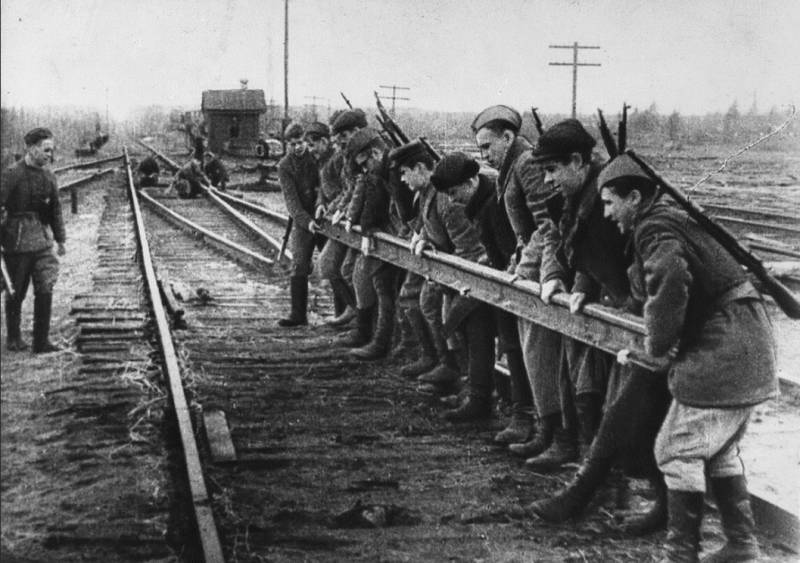 Transport historian and railroad expert Sergei Sigmachev, in a conversation with the host of the Tsifrovaya
story
» Yegor Yakovlev spoke about the first railway crisis that occurred in the USSR during the Great Patriotic War and its consequences.
According to the expert, this happened in the fall of 1941 and in historical documents is called the "Kuibyshev traffic jam".
The bottom line was that in the Kuibyshev region there was a collision of two gigantic cargo flows: military transportation to the front from the East and evacuation from the West of the country. After all, it was here that all the main supply lines of the USSR intersected.
Sigmachev explained that the reason for this situation was the unsuccessful planning of capacity, when the only "double-track" from the East stretched from the Urals and Siberia to Eastern Ukraine. The problem was significantly aggravated by the fact that in the Kuibyshev area it intersected not only with evacuation trains, but also with oil transportation going from Baku to the Syzran refinery.
As a result, the "Kuibyshev traffic jam" lasted from four to five months and led to extremely negative consequences.
In particular, the movement of military cargo slowed down. In addition, equipment from factories located in the western part of the country was idle in the evacuation trains, which, instead of being put into operation in the rear regions, was idle for almost five months on the railway tracks.
In turn, on November 25, 1941, when the crisis had already reached an all-Union scale, a special resolution No. 963 was adopted at the level of the State Defense Committee to increase the capacity of the Penza and them. Kuibyshev Railways. The document obligated the NKPS to solve the task by laying additional railways at the junctions of about 20 stations. In addition, it was necessary to lay tracks to create additional capacities for the reception and departure of trains. In other words, "lengthen" the existing stations.
According to the expert, the crisis, called the "Kuibyshev traffic jam", unlike the other two that happened during the Great Patriotic War, was man-made and it happened through the fault of People's Commissar Lazar Moiseevich Kaganovich. After all, even before the start of the war, "dress rehearsals" were held, which clearly demonstrated that it was the "Kuibyshev junction" that was the bottleneck in the entire transport infrastructure of the USSR.