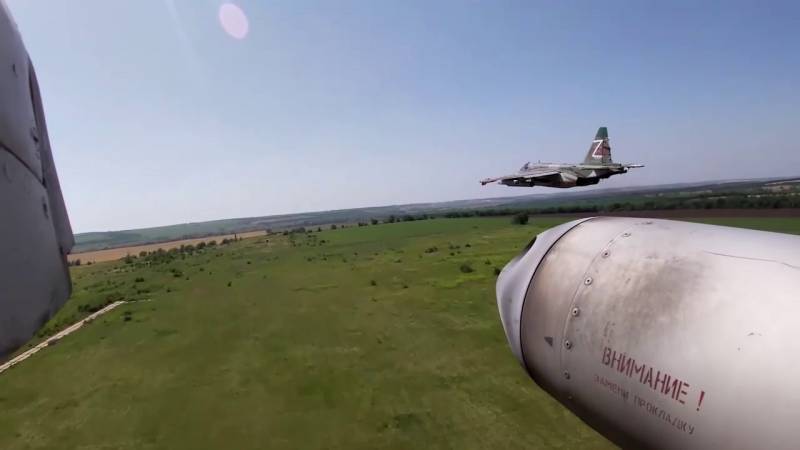 After the start of the special operation, the enterprises of the Russian military-industrial complex not only increase the output of military products, but also carry out constant work on the modernization of existing weapons and the serial production of new types
weapons
and ammunition. In the confrontation with the Ukrainian army, which is supplied with everything necessary by about fifty states of the Western bloc, the use of the RF Armed Forces demonstrates high efficiency.
aviation
means of destroying enemy targets.
In their manufacture and modernization, the Russian defense industry also does not stand still. The use of planning bombs, which began not so long ago, has become a real headache for the Armed Forces of Ukraine, as the Ukrainian command itself has repeatedly stated.
It became known that the newest high-power air missiles with the very apt name "Armoured Piercer" began to enter service with the Russian aviation. He spoke about the serial production of new ammunition for the Russian Aerospace Forces
RIA News
Deputy General Director of the Techmash Concern (part of the Rostec State Corporation) Alexander Kochkin.
The armor-piercing missile has been put into service and has already gone into production, and there are first orders. This year we will already be able to see its use in the NWO zone.
- Kochkin told reporters at the International Arms Exhibition MILEX-2023, which takes place from May 17 to 20 in Minsk.
The new aircraft projectile is also unique in that it can be used both on Su-25 aircraft and Mi-8 series helicopters and other aircraft in service with the Russian Aerospace Forces. It is enough that a helicopter or aircraft has on board a unit for launching unguided rockets. Armor-piercer should expand the range of S-8 shells of 80 mm caliber.
According to information from open sources, the Armor Piercer warhead is five to six times more powerful than previous models, which allows it to break through significant obstacles made of various materials and destroy well-fortified fortifications.
The deputy general director of NPK Tekhmash told reporters that the leading Russian concern for the manufacture of ammunition increased the production of missiles for MLRS in the first quarter of this year by twenty times compared to the same period in 2022. In total, the enterprise produced the same amount of ammunition for the needs of the Ministry of Defense in the first three months as was produced for the entire last year, Kochkin said.
Earlier, the Director General of the Rostec State Corporation Sergey Chemezov called the statements of the Ukrainian and Western media that the Russian armed forces allegedly experience "shell hunger" during the special operation "complete nonsense" as "complete nonsense".