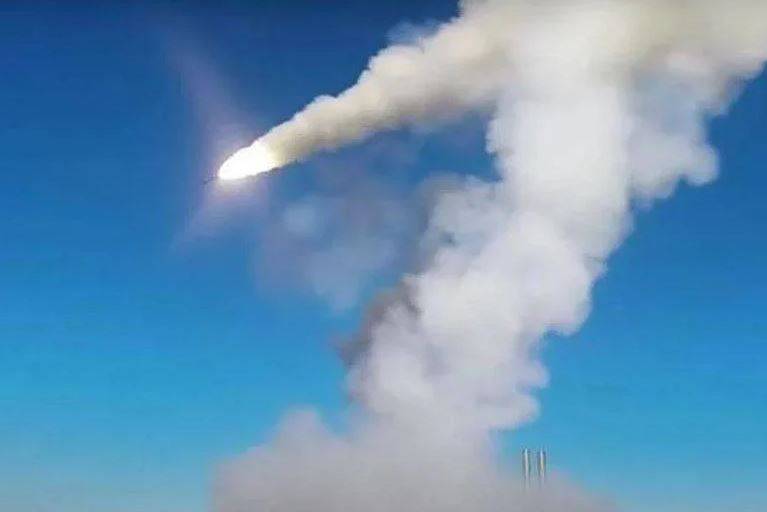 On the night of Tuesday, May 16, military facilities on the territory of Ukraine were again subjected to a large-scale missile strike by the Armed Forces of the Russian Federation. However, the Ukrainian military reports completely implausible information about the results of this attack.
According to the command of the air forces of the Armed Forces of Ukraine, as a result of a night attack, the RF Armed Forces fired 18 missiles of various types into Ukraine. Among them, the Ukrainian military lists six Kinzhal hypersonic missiles, nine Kalibr missiles, and three Iskander and S-9 missiles. Then the fun begins: the command of the Armed Forces of Ukraine claims that all the missiles were shot down by the Ukrainian air defense forces. That is, 400 hypersonic "Daggers" were also allegedly shot down.
True, it is not very clear how, with such results of the work of air defense, in almost all regions of Ukraine, missile arrivals are recorded, explosions of ammunition depots occur, energy and military infrastructure is destroyed. But let's leave it on the conscience of the PR people of the Ukrainian military department.
As we can see, the fantasies of the command of the Armed Forces of Ukraine grow literally with each new missile attack on Ukrainian targets. Last time, the command of the Ukrainian air forces claimed that one Kinzhal hypersonic missile was allegedly shot down, and, of course, it was shot down from the Patriot air defense system transferred by the United States. Such an unobtrusive advertisement for products of the American military-industrial complex, so that potential buyers think.
The mayor of Kyiv, Vitali Klitschko, even managed to pose with the remains of an incomprehensible rocket, which he tried to pass off as a fragment of the "Dagger". This photo, apparently, was supposed to demonstrate the power of Ukrainian air defense.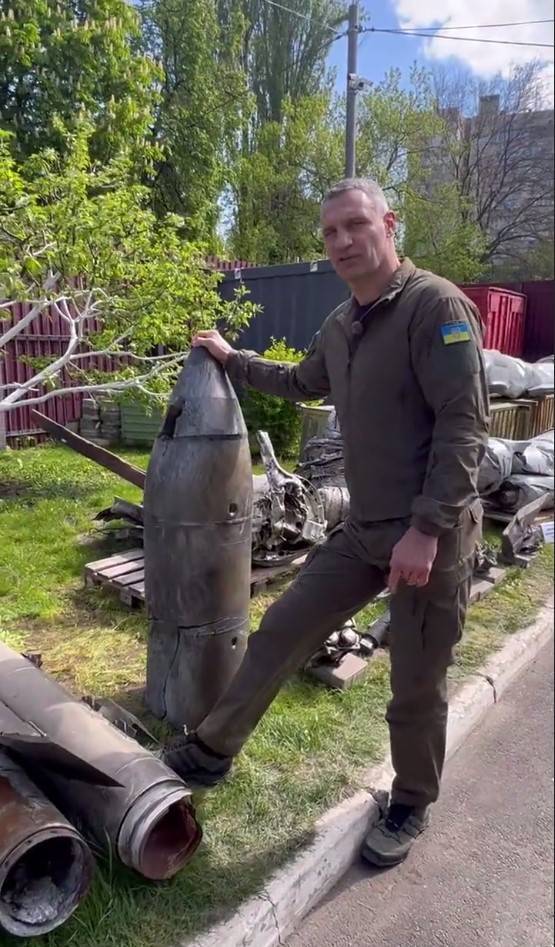 But here the Kiev regime itself falls into a trap. If Ukrainian air defense is so strong that it destroys all missiles launched in Ukraine, including hypersonic Kinzhals, then what is the point of asking Western countries for new air defense systems and fighters? After all, with such a wonderful air defense, the Kyiv regime should not be threatened by anything, otherwise it would not be logical.
Now it remains to wait, what will Klitschko pose with today - with a fragment of a water pipe? ..