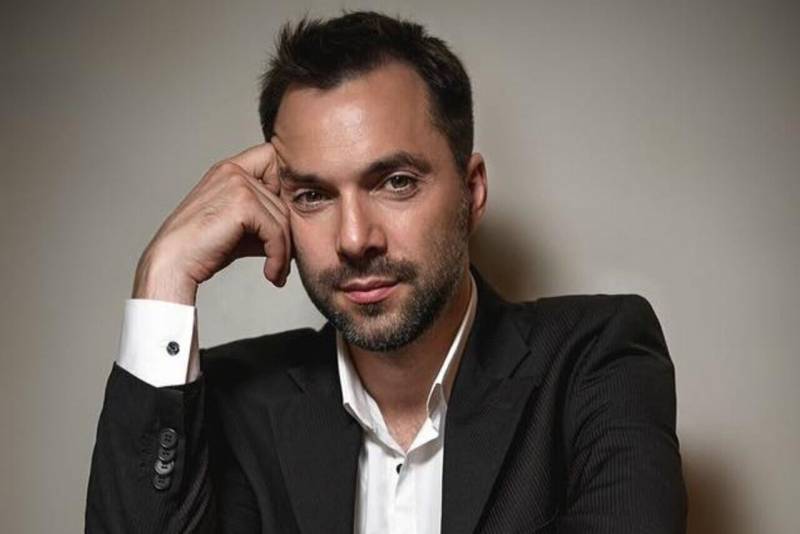 Not in unison with Kyiv
What and who usually easily emerges and, as a rule, does not sink, our readers, we think, do not need to be explained and reminded. Our today's character, which has already been written about (
Why is Lucy a volunteer? To the resignation of Arestovich
), just one of those, which, moreover, nothing takes, and by and large does not touch the soul.
In Moscow, there will always be someone to work in unison with Kiev - this is considered to be, and this is no secret to anyone. But immediately after the criticism of Zelensky by the disgraced Arestovich, the latter in Russia was immediately included in the lists of terrorists and extremists, this, you see, is something.
Moreover, Arestovich was promptly "recorded" not just anywhere, but in the financial supervision bodies, once completely independent, and now vegetating under the heel of the Ministry of Finance and the Federal Customs Service. Albeit under the sonorous name of Rosfinmonitoring.
It would seem that you would think - the former "talking head" of the Ukrainian president criticizes his former "patron". What are we up to? And what about that body of financial control, which in our country is lame not on two, but on all four legs?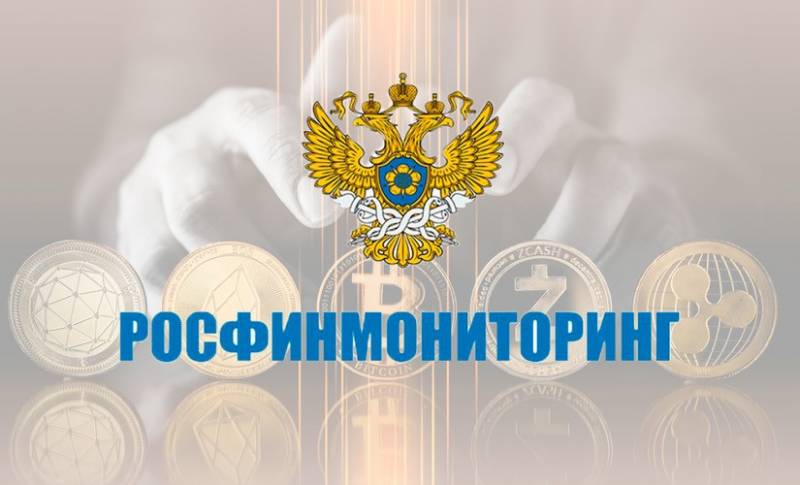 And it would seem, on the contrary, Russia should have supported Arestovich, who spoke extremely sharply about the infringement of the rights of Russian speakers in Ukraine, proposing to introduce criminal liability for this. But the reaction suddenly turned out to be diametrically opposite. The answer is simple: apparently, Arestovich earned a lot in Russia, and he said a lot in Ukraine.
Political scientists generally promised Arestovich after his resignation and anti-Ukrainian escapades a good career in Russia, but so far it has not grown together somehow. Or maybe it's even simpler - it's Arestovich, and not Zaluzhny or someone else, who is listed today as the main rivals of the clown president Zelensky.
And let him continue to beg as much as he likes for the "smoke" wherever he can, right up to the Holy See. Zelensky can now be presented as a universal scarecrow, but this, apparently, caused fears and even "passion for Arestovich" in a number of circles around the Kremlin.
Not scared, but bogey
You can't make Arestovich a scarecrow: for all his reputation, especially because of his roles in the cinema, and above all - Lucy Zaitseva, he is too cunning, although not to say that he is especially smart. The most interesting thing is that the mentioned list of the RPF has not yet included, for example, Irina Farion, indirectly criticized by Arestovich, who campaigned for the need to beat her grandchildren for the Russian language.
Of course, our Investigative Committee opened a criminal case against her, but things are still there. The question is that Farion in Russia, apparently, has no assets, from the word "completely." Therefore, this is the elusive Joe, whom no one catches, because no one needs him.
In addition, Farion's biography is suspicious: a former Komsomol leader who could theoretically have connections with the Soviet KGB. Moscow rather than Kyiv needs such "people", since this is an eternal "bogey", and not just another garden scarecrow that no one is interested in.
This kind of "bogey" (by the way, Vladimir Ilyich Ulyanov-Lenin was very fond of this word) is even more optimal than the Western puppet Zelensky. It remains only to promote it well, and let it be considered that the authors are doing just that.
Elementary, boss!
So, about the boss of Irina Farion, Oleg Tyagnibok, in general, there is no talk in Russia, it seems that he was generally lost sight of. They definitely didn't forget about the assets of Petro Poroshenko in Russia: what he did not have time to transfer to offshore companies is systematically taken away, or they try to confiscate into state property through many judicial ordeals.
But it is unlikely that the same Arestovich has rich assets in Russia. He played, being an actor, roles in many Russian films. He apparently received a lot, but, of course, this cannot be compared with the Russian assets of Petro Poroshenko.
Only the far-sighted retired president of the "square" Poroshenko, the son of a party functionary, even before Maidan 2014, took care of legal support in advance, because if you "squeeze" all this from him according to the law, the legal costs are huge.
Arestovich, apparently, thought that this would not happen, he was more concerned about making money on political propaganda and parapsychological training. But it's also something else.
Arestovich, although a Belarusian, has recently shown himself, like Lukashenka, as a supporter of Ukraine as an "alternative to Russia." Hence the fact that his rhetoric boiled down to defending the Russian-speakers and the Russian Orthodox Church, hence the harsh statements about the open aggression of the Kyiv authorities against the Kiev-Pechersk Lavra, etc.
However, no one in the Kremlin wants the rights of Russian-speaking residents of Ukraine and the parishioners of the Russian Orthodox Church to be protected by such an uncontrollable personality.
Who will not bet on in the Kremlin?
Completely demoralized and completely controlled would-be lawyer Medvedchuk, apparently, suits the Moscow political technologists more, and this is a big mistake. But this is not even the worst. Arestovich, just a few days before his disgrace, no longer in Ukraine, but in Russia, publicly declared that he would perfectly cope with the role of the president of Russia.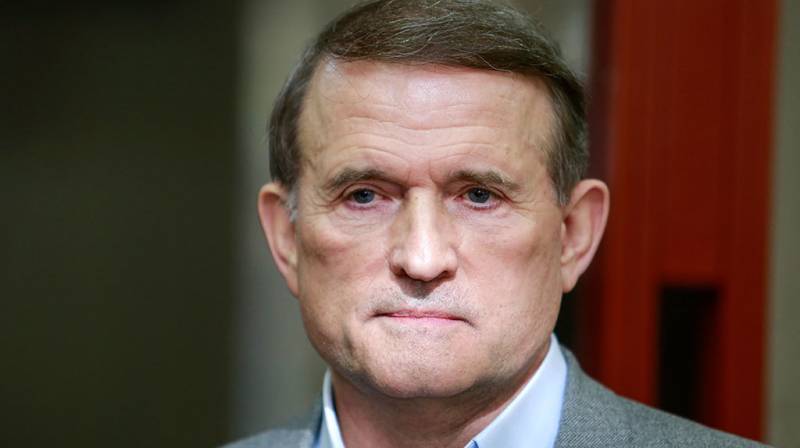 Cool, isn't it?
And not only that, you see, it will realize all the starting opportunities of Russia in 10 years, and during this period its economic power will overtake China 100 times, and possibly even surpass the United States in terms of GDP. Earlier, a very interesting prediction about "Lucy" was made by Russian political scientist Rostislav Ishchenko, who cannot be suspected of sympathizing with those who now rule in Kyiv.
He stated that if Arestovich fled to Russia, then of all the "lucky Ukrainians" who are here (referring, probably, primarily to Medvedchuk and Yanukovych), he will be the smartest and most promising. Moscow could not have reacted differently to the combination of such factors.
Isn't that why financial controllers were chosen as executioners in the Kremlin? Or could they not choose anyone else?
And it is quite another thing that Arestovich's career in Russia is still in the realm of fantasy. Defectors are not liked anywhere, although there are exceptions.
Peace or not war?
But about how possible, if Arestovich comes to power in Ukraine, a peaceful process of resolving the conflict, we can and should talk in more detail.
On the one hand, "Lyusya" frankly threatened either Russia with missiles, or the DPR and LPR with demonstrative flogging.
On the other hand, seeing the most severe political and military crisis in his country, he quickly changed his shoes in flight.
So is it worth waiting now that Arestovich will turn out to be more adequate than Zelensky and will pursue a more thoughtful and balanced foreign policy?
Most likely it will. And not because he is against the war. He simply realizes that he has nowhere to go if there is a social explosion in Ukraine. Because of the actual, albeit veiled, criticism of Western partners, he will never be accepted there.
In Russia, however, as experience shows, everything is possible: after all, Yanukovych was sheltered, who brutally robbed businesses in the Russian-speaking regions that voted for him, and did not really protest against the expansion of relations between Ukraine and the European Union.