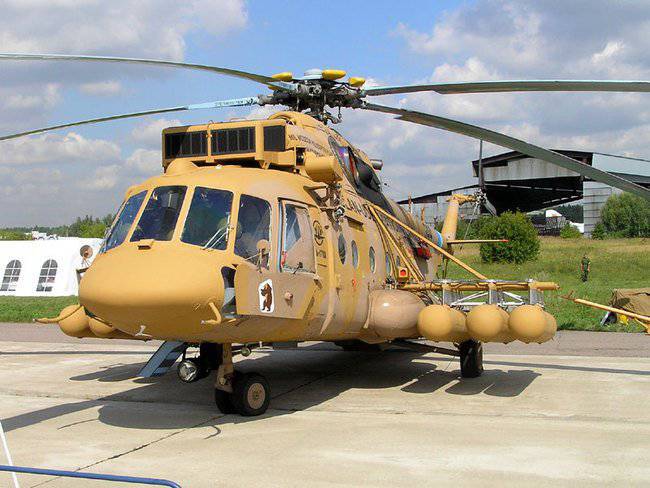 As the Nigerian newspaper "The Nation", Nigerian Air Force Chief of Staff Marshal reported on November 30, 2012
aviation
Alexander Sabundu Badeh (Alexander Sabundu Badeh) said in the capital Abuja that the Nigerian Air Force ordered nine helicopters in Russia "to strengthen air surveillance" ("to strengthen air surveillance").
The type of helicopters is not reported, but unofficial Nigerian network sources claim that six of the nine helicopters ordered are of the type Mi-171Sh. The other three, according to various assumptions, can be either of the type Mi-35 or Mi-17B-5.
The Nigerian Air Force last acquired helicopters in Russia in 1999, when Nigerians were contracted to purchase six Mi-35P combat helicopters (delivered in 2000, flight numbers NAF-530 - NAF-535) and nine light Mi-34C helicopters (were delivered in 2001-2002, on-board numbers NAF-550 - NAF-558). The implementation of this contract had scandalous consequences, because, as it turned out, instead of Mi-35P helicopters agreed to by the contract, Nigeria's used Mi-24P machines after the overhaul were supplied, and the gear of the Mi-34C helicopters delivered to Nigerians was no more than 300 hours As a result, all of the Mi-34Cs were pulled to jokes after at most three years of operation.