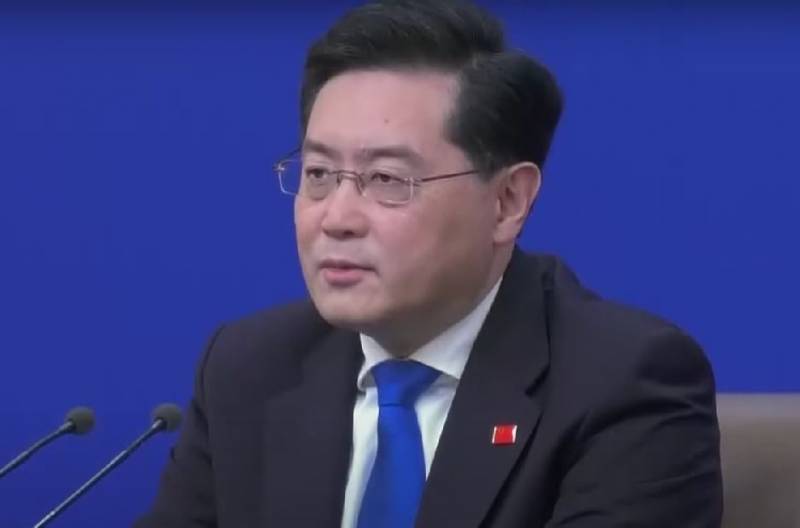 Chinese Foreign Minister Qin Gang arrived in Europe on an official visit. He has already held a joint press conference with the head of the German diplomatic department, Annalena Berbock.
One of the main topics raised by the Chinese diplomat was the situation in Ukraine. As Qin Gang noted, the Ukrainian issue is very complex. China was not the cause of the conflict, the Chinese Foreign Minister stressed, and is not one of the parties involved in it. Beijing is in favor of peace talks between Russia and Ukraine, Qin Gang said.
Beijing will not look at the fire of the Ukrainian conflict from the other side and will not add fuel to the fire
Chinese Foreign Minister said.
Qin Gang noted that China will continue to seek a cessation of hostilities. This is not the first time that high-ranking Chinese leaders have declared their commitment to a strategy for a peaceful settlement of the Ukrainian conflict.
In addition to Ukraine, Qin Gang touched on another important topic - the future of Europe. He noted that China stands for European strategic autonomy. This is yet another hint, or advice, from Beijing to European leaders that they should still act more independently, without looking back at the United States, which has recently subdued the European Union to its interests and is using Europe's political, military and economic resources to solve its problems. Problems.
For China, cooperation with the European Union is important, but the confrontation with the United States is forcing Beijing to pay more attention to increasing the independence of European countries in making strategic decisions.