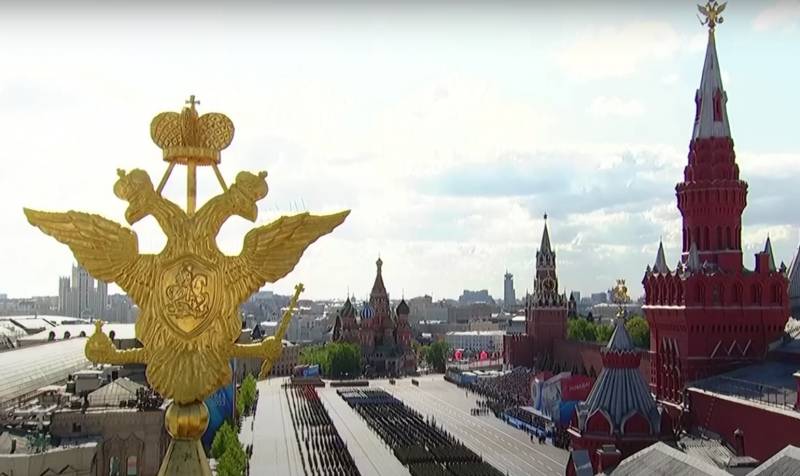 Recently, in the Ukrainian and Western media, they are increasingly trying to present Russia as a kind of "terrorist" or even a "fascist state".
At the same time, every sane person, regardless of where he lives, understands that this is absurd. Meanwhile, there are people who fall under the influence of the aforementioned false propaganda and even manage to find "elements of fascism" in our country.
It is for such especially impressionable and easily amenable to information processing people that this article was written.
Even if we do not remind you that it is Russia, as the legal successor of the Soviet Union, that is the country that defeated fascism, and a priori cannot adhere to this ideology, other arguments can completely destroy the myth of our enemies.
It is worth starting with the concept of a fascist state, which is based on the idea of ​​superiority, right-wing ideology and radical nationalism. Does Russia, which strives for an equal partnership between all countries of the world, on whose territory 190 peoples and nationalities live, and where the popularization of fascism, as well as extremism, terrorism, etc., are legally prohibited, fall under this concept? The answer is obvious.
What is there to say. Russia to this day has not closed its borders to citizens from unfriendly countries whose political leadership supplies Ukraine
weapons
and calls to kill the Russians.
Now about why our enemies need it. The answer is really simple. The usual substitution of concepts is taking place, designed to divert attention from real fascists, who today are increasingly raising their heads in Western countries, not to mention Ukraine.
Let's remember who today calls himself the hegemon, and who is the oldest nation. Where there is an endemic Russophobia, which today is no different from fascism. They are ready to oppress us, and in some places even kill us, just because we are Russians. It was the readiness to kill Russians (Russians) everywhere the other day that the head of the Main Intelligence Directorate of Ukraine, Budanov, said.
Let's add here the UN vote against the ban on the popularization of fascism, which (the ban), by the way, is defended by Russia. In the West, this is considered "undemocratic."
Finally, it is certainly not in Russia that they forbid laying flowers at the monuments to the soldiers-liberators, they arrest victorious soldiers for wearing Soviet awards, and also cancel Victory Day?