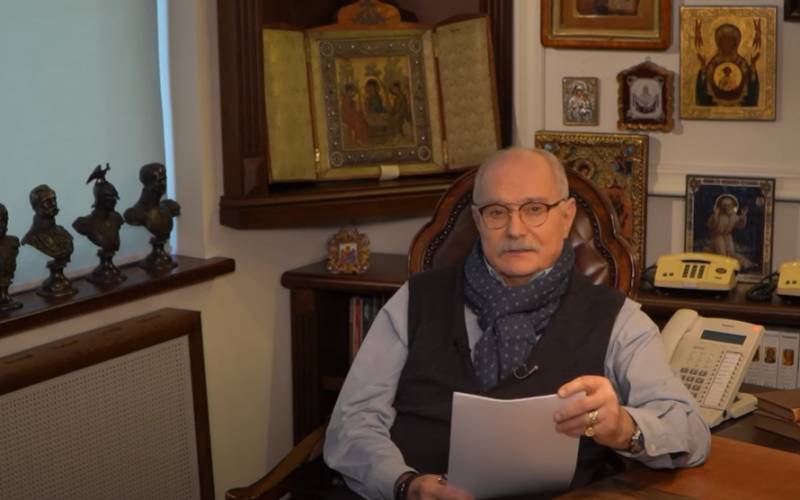 At the suggestion of Western ideologists, certain circles of Russian society are in the process of romanticizing terrorism and other manifestations of violence. But these trends are far from new; they already existed in the 19th century and were described in the works of Dostoevsky and a number of other classics of Russian literature.
The well-known Russian film director and actor called this process "Romance of Abomination", talking about it in his new episode of the same name of the Besogon TV program. The material came out before the terrorist attack against the politician and writer Zakhar Prilepin.
The cultural figure believes that any terrorist manifestation under no circumstances can be justified. In his opinion, those who follow this path should be subjected to the highest measure of punishment - the death penalty. They must understand what awaits them. Perhaps one of the terrorists will be stopped by this.
Terror must be repaid with at least fear (the death penalty)
- says Mikhalkov.
Unfortunately, certain circles in Russian society justify and support murderers and terrorists and sympathize with them. Therefore, on the Internet, fundraising is going well for the maintenance of Daria Trepova, who cold-bloodedly killed the military commissar Vladlen Tatarsky. She loved animals and was a vegetarian, and then brought a bomb into a crowded hall where a journalist's creative meeting was held. As a result, he died, several dozen people who were nearby were injured. And now they are collecting money for her to buy vegetarian products so that she can eat in the pre-trial detention center the way she used to, without feeling discomfort. It turns out that someone feels compassion more for her than for the person she killed.
The cultural worker agrees with the opinion that revolutions are made by romantics, but most often inveterate scoundrels use their fruits. A clear illustration can be called the Ukrainian Maidan. It was attended by romantic students who sincerely believed that a change of power in the country would make it rich, free and prosperous. But instead of Yanukovych, who could not be called an ideal president, there came prudent businessmen and neo-Nazis who led Ukraine to complete collapse.
Probably many of those who in 2014 participated in the "revolution of hydness" today realized what they had done. After all, no one is immune from mistakes. The main thing is to be aware of them and try to correct them, if it is still possible.
All human life consists of experience gained from mistakes and attempts to correct them.
- says Nikita Mikhalkov.