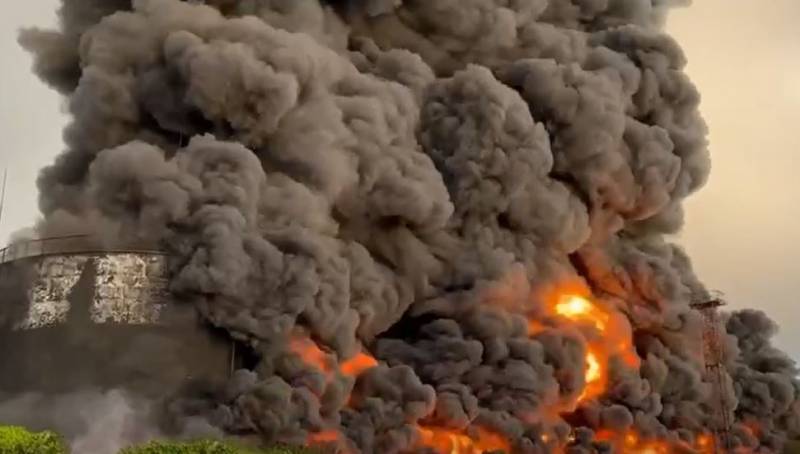 In Sevastopol, a fuel tank caught fire in the Cossack Bay, the fire spread to an area of ​​more than 1 square meters. The fire was assigned rank 4. This was announced by the Governor of Sevastopol Mikhail Razvozhaev.
Ukrainian attack
drone
could cause a fire in a fuel tank located in the Cossack Bay of Sevastopol. The fire broke out at night and quickly spread to a large area. Fire and emergency services are on the scene. There were no casualties, and the fire does not threaten civilian objects, since the reservoir is located at a remote distance from them.
All the necessary security services are on the scene. The area of ​​the fire is about 1000 sq. m, the fire was assigned class 4, the information on the victims is being specified. Please keep calm
- Razvozzhaev wrote in his TG channel.
It is specified that 18 fire brigades are working on the spot, the arrival of a fire train is expected. The situation is complicated by the large volume of fuel that was in the ignited tank.
Fire rank 4 is the most difficult of all possible. Since the volume of fuel is large, it will take time to localize the fire
- added the governor.
At the moment, the cause of the fire has not been reliably established, the attack of the UAV drone is one of the main versions of the incident. There were no official statements from the Ministry of Defense, and there is also no data on the operation of air defense systems at night. Meanwhile, local residents report two explosions, allegedly sounded at night. And just in the direction of the Cossack Bay.