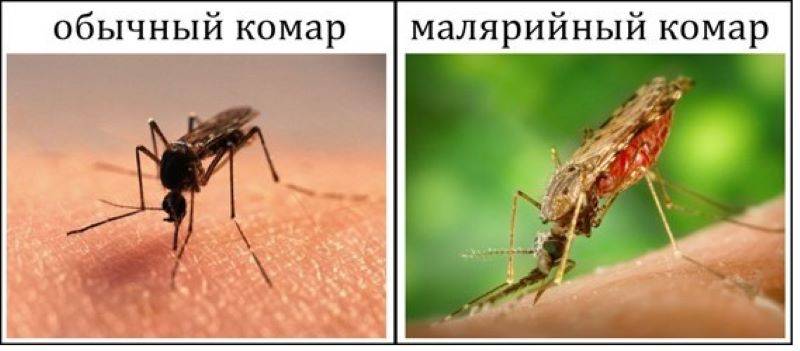 Uploading her material about the climate of the XXI century, she promised to talk about mosquitoes, perhaps the main among the most effective natural enemies of mankind. And to start with, Bill Gates has already spent $4 million to create killer mosquitoes.
Mosquitoes do not fly on a green ball
The bred mosquitoes themselves must be harmless to humans, but they must exterminate other mosquitoes that carry dangerous diseases. Gates has already said that his project will help defeat malaria, which kills more than a million people every year.
Malaria is known to be transmitted from person to person through mosquito bites: the causative agent of the disease, the malarial Plasmodium, must develop in the intestines of the mosquito and penetrate into its salivary glands in order for the insect to become dangerous to humans. Progress against malaria is said to have stalled since 2015, and it's even explained why.
Malaria mosquitoes and the parasites they carry are becoming resistant to insecticides and drugs. Within the framework of the project, only male mosquitoes are hatched (females bite a person). Special genetically modified killer mosquitoes destroy relatives through mating: future generations are given a gene that prevents the cubs from surviving to adulthood, when they begin to drink blood.
The project is being implemented by the British biotechnology company Oxitec. But it is interesting that both projects are projects of Gates and British companies! And the first antimalarial mosquitoes have already appeared. Scientists shortened the lifespan of the mosquito itself so that the modified mosquitoes would die sooner, and the parasite would die with them.
If the technology justifies itself, then over the next two to three years, scientists are going to conduct field trials in one of the African countries. So far, it is planned to test new mosquitoes in conditions closest to natural ones and evaluate their effectiveness.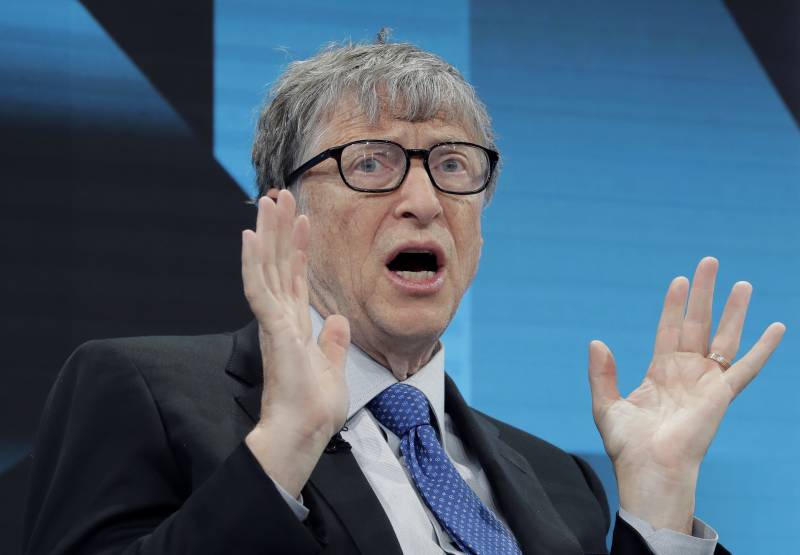 The experience of the past years has proved that the fight against malaria is much more difficult than it might seem at first glance. Now it is proposed to use an integrated approach: to create new drugs, new vaccines and new mosquitoes. However, the good, at first glance, ideas had critics who believe that Oxitec and Gates, in the pursuit of profit, can destroy mosquitoes as a species.
So, the project was approved by the Florida authorities in August 2020 and involved the distribution of 750 million individuals of genetically modified male mosquitoes. The GMO mosquito used in the project has been codenamed OX5034. Other genetic variants of these mosquitoes have already been distributed in Brazil (2011), Panama (2016), and are being tested for use in India.
Critics of the project point out that Oxitec has not shown any numerical indicators: reduction in the proportion of dangerous mosquitoes, survival, life expectancy and the ratio of males to females. And plans by the Florida authorities to use GMO mosquitoes have caused concern among the residents of the state.
A petition was even created on Change.org to stop the mosquito project Oxitec. The petition was signed by almost 240 thousand people who demand "
not allow the US to be used as a testing laboratory for genetic experiments
».
"The GMO mosquito experiment must be stopped. This isn't just about Florida - it's a matter of national security. The Mosquito Control Authority in the Florida Keys does not have the right to decide for everyone."
say the activists of the "GMO-free USA" group.
Their demands were joined by activists from the Coalition Against GMO Mosquitoes, who point out that Oxitec itself claims that its products are "
experimental in nature
"and
"cannot guarantee that the biological materials provided will function in a certain way, fulfill a certain purpose and will not contain hidden or other defects."
Is there life without mosquitoes?
Mosquitoes are food for birds and bats, and fish and frogs feed on their larvae. So the destruction of mosquitoes can lead to changes in the food chain. And in vain someone hopes that no one else will encroach on human blood.
This will continue to be done by horseflies, deer bloodsuckers, midges, ixodid ticks, the rarest "vampire butterflies" - calyptras and land leeches. And there will be more of them. And in order to pass, for example, through the hordes of midges near the pond, you will need to wear special clothes and a mask.
Swifts and swallows due to lack of mosquitoes can leave the city. In the Arctic tundra, bird populations without feeding on mosquitoes will greatly decrease in numbers, some will even disappear altogether. In lakes and rivers, fish species that fed only on mosquito larvae, such as mosquito fish, will disappear. The rest of the fish will adapt to other foods. Whoever fails will perish.
Deer will be able to migrate to places where mosquitoes will be many times less, but the load of deer on biocenoses will increase, they will destroy all plants and lichens. And if people do not begin to feed the reindeer, then these animals will eventually simply die out, and the peoples that depend on them will have to move south.
Frogs will learn to live without mosquitoes, they will eat butterflies and flies. Bats will catch more moths. All this will reduce the number of flies. Who eats flies? By the way, flies, like bees, are important pollinators, pollinating wild flowers, they help small mammals that eat the fruits of plants.
Flies are also important in the process of decomposition of biological waste. Fly larvae have an interesting feature: they secrete a special secret, which is an antibiotic. The fly has also become an ideological source for the creation of many devices. For example, the fly's eye was the progenitor of the modern digital camera. The fly, like the mosquito, is part of the food chain. What will happen if they disappear is difficult to predict.
Phil Lounibos, an entomologist at the University of Florida, believes that killing mosquitoes "
fraught with unwanted side effects
". He says mosquitoes that feed on flower nectar play an important role in pollination. And he points out that the very fact that the niche occupied by mosquitoes will be occupied by other insects is part of the problem. After all, a species that has disappeared can be replaced by another,
even more dangerous in terms of human health
". And the new species, he believes, could spread disease faster and farther than mosquitoes today.
And the American writer David Quammen believes that mosquitoes limit the destructive influence of man on the natural environment. So, mosquitoes make tropical rainforests uninhabitable for humans. And rainforests, which are home to many plants and living beings, are in serious danger precisely because of human activities.
"No one has done more in the last 10 years to stop deforestation than mosquitoes."
Quammen says.
Do not spare money and cartridges!
The extermination of mosquitoes is also a philosophical problem. After all, it is morally wrong to destroy an entire species of living beings! These are the controversies around genetically modified mosquitoes. The question immediately arises: what is the main goal of these new projects? It seems, as usual, it's about money! Let's look at the UN documents. What is the main thing in them?
In November 2022, a new report from the United Nations Environment Program (UNEP) was published. The main conclusion of the report is that as climate change intensifies around the world, countries must dramatically increase the amount of funding for adaptation to the climate storm.
UNEP Executive Director Inger Andersen stressed:
"Countries need to back up the strong statements of the Climate Pact with strong action by increasing investment."
According to him, the cost of climate action is five to ten times higher than international financial flows.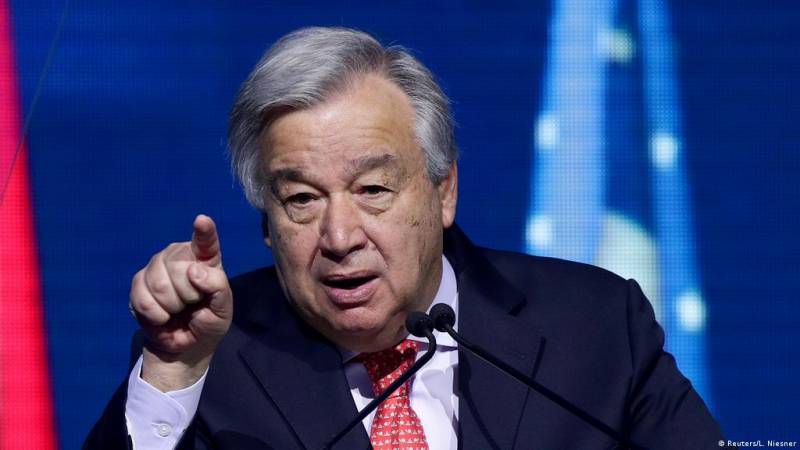 Therefore, there is an urgent need for unprecedented political will and long-term investment. Investment is needed for
sustainable development
". UN Secretary General António Guterres is confident that it is still possible to accelerate progress towards sustainable development, but "
it requires sustainable funding and political solidarity
».