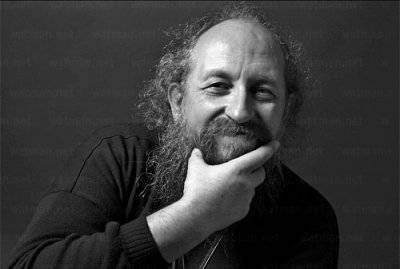 Russia has incorporated elements of many other civilizations, and this fusion has formed something independent
As for the single common European home, it is necessary to understand very clearly: Russia is not Europe, nor is it Asia, but a separate civilization. All experts on the understanding of what civilization is in this respect are completely unanimous.
Russia has incorporated elements of many other civilizations.
Russia has incorporated elements of many other civilizations, and this alloy has formed something independent, unique and irreducible to any of the components of the alloy. Therefore, when we talk about the European House, civilizational values ​​and other common words, we should understand that behind these words there are essentially different ideas about life. Suffice it to recall the abundance of hypocritical terms given by Anglo-American politicians, just to not admit even to themselves that they are constantly waging aggressive wars in order to seize useful resources and crush competitors.
In Russia, a person who so blatantly lies to himself, to put it mildly, quickly loses his reputation. Therefore, with all our cultural similarities, there are many cultural differences. Roughly speaking, we can become part of that all-European civilization, in fact, only by abandoning ourselves in many respects. I do not think that such a refusal will bring practical benefits even to us, even to the Europeans. De Gaulle's beautiful slogan "Europe from the Atlantic to the Urals" is fair in a purely geographical sense, but unfair with respect to cultural and civilizational. At least, from the Bug to the Pacific Ocean stretches the same civilization. De Gaulle's slogan would mean in fact the division of this civilization into parts.
As for such technical trifles as a visa-free regime, these are real trifles. Suffice it to recall that even a century ago no one ever heard of visas, and I suspect that in another century everyone will forget about them. Of course, it is nice to have the possibility of visa-free travel, and for some categories of business people it is also beneficial.
The pan-European home will not open its doors for us in the foreseeable future.
But we should not forget about our essential differences behind these small comforts. Although these differences do not necessarily divide us. The "Single European Home" was, of course, beautiful, as they say now, a lure, and I, too, fell for it. But, as far as I can tell, from the time of perestroika, Europe, not to mention the United States of America, which also has its own civilization, quite different from the European one, showed us that in the common European house we are not expected very much - even in the hallway.
Recall that in Ukraine, where all the leaders since the declaration of independence shouting that "our place in Europe", the European Union has repeatedly quite officially declared that it has no place in the Union, and that the Union needs it as a free trade zone, that is, in fact as a market for Western European products, because what Ukraine is selling to Europe now is sold on very favorable terms. Ukraine actually took the dirtiest part of the work on the primary processing of raw materials. Accordingly, the pan-European house will not open its doors for us in the foreseeable future. Therefore, we should not worry. As the saying goes, visiting is good, but home is better.