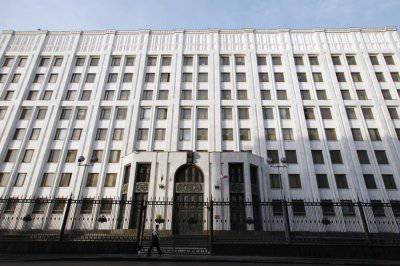 After a series of scandals involving the sale at low prices to affiliated companies of non-core buildings of the Ministry of Defense, Russian lawmakers came to the idea of ​​adopting a law that would regulate the implementation of such buildings. The fact is that it was precisely due to the sale of non-core buildings at low prices that the budget missed several billion rubles. Today, the main defendants are former employees of the Department of Real Estate of the Ministry of Defense, as well as the heads of Slavyanka, Expert and several other companies that were closely related to the activities of Oboronservis. The employees of these firms were engaged in the fact that they themselves sold real estate owned by the main military department after these objects were recognized as non-core. For too small a price, military institutes
historical
buildings and entire residential neighborhoods. Often, several apartment buildings at once were sold at a price corresponding to a couple of cottages from the complex
cottage villages Dmitrovskoe highway
. After that, the houses were sold at market prices, and the "fat" fell into the pockets of those who developed and implemented this scheme.
Now the Federation Council has approved a draft law, according to which the Ministry of Defense will have to transfer non-core real estate in both capitals (Moscow and St. Petersburg) for free. The state registration of the transfer of real estate from the military department to the municipality will be carried out in 10-day period. This will reduce the cost of the state budget, which are associated with the transfer of real estate from one hand to another.
Obviously, representatives of the Upper House of Parliaments decided to take such a step in connection with a series of corruption scandals. The draft law is aimed at the fact that now there should be no misinterpretations about the incorrect assessment of non-core real estate, which the defendants in the case of embezzlement in the main military department pay attention to today. It is difficult to say how much this bill will cut off the oxygen to corrupt officials, but one thing is clear that the transfer of more than 1,5 to thousands of outlets and catering enterprises will not definitely bring income to the municipal defense fund. Namely, such a number of objects in the near future were going to sell the Ministry of Defense.