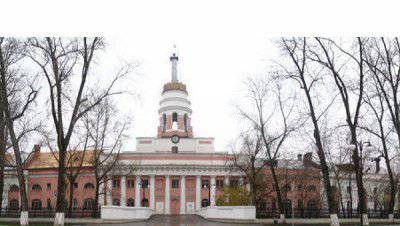 RIA News
. The company "Izhmash" creates the newest rifle based on the AK-107, the provisional general director of Izhmash, Alexander Kosov, told reporters on Thursday.
"We are now preparing a rifle based on the 107 (AK-107) machine, it will be with balanced mechanics, rifled," said Kosov.
He noted that the newest rifle will be presented in the first quarter of 2013, at the exhibition
weapons
in the German city of Willow.
According to him, it will be created for the civilian market.
Kosov stressed that every year the company must annually introduce two or three new products to the market, otherwise there will be no dynamics and development of the enterprise.
The Izhmash Group of Companies (Izhevsk Machine-Building Plant) is an industrial enterprise within the state-owned corporation Rostekhnologii. Izhmash designs and manufactures a wide range of special and civilian products - Kalashnikov and Nikonov assault rifles, submachine guns, sniper rifles, grenade launchers,
aviation
weapons, guided artillery weapon systems, guided weapons maintenance and repair facilities, as well as serial and special machines and tools. The company was founded in 1807.