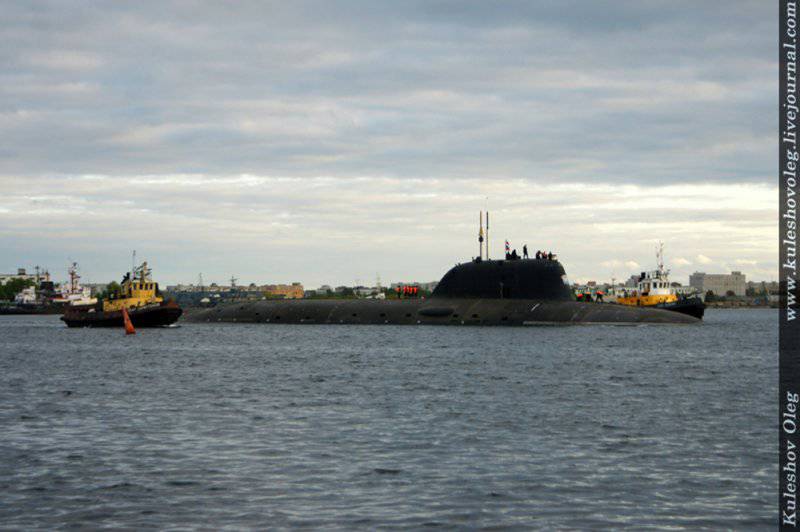 RIA News
. The nuclear submarine "Severodvinsk", which is undergoing factory tests in the White Sea, on Wednesday completed a successful supersonic cruise missile firing from a submerged position at a ground target, the RIA said
News
source in the United Shipbuilding Corporation (USC).
The Severodvinsk nuclear submarine was laid down at Sevmash in 1993 and became the lead ship of Project 855 Ash, which provides for the construction of eight modern submarines for the Russian
fleet
.
"During the factory tests in the White Sea area, the Severodvinsk multipurpose nuclear submarine launched a supersonic cruise missile from a submerged position on a ground target. The target was successfully hit," the agency's source said.
He recalled that on Monday the submarine had successfully fired a cruise missile at a ground target from a surface position. According to him, today's shooting of "Severodvinsk" is the third successful in a row as part of testing submarine missile systems.
Severodvinsk has a displacement of 8600 / 13800 tons, dimensions 119x13,5x9,4 meters, speed 16 / 31 knot and can dive to a depth of 600 meters. The crew of the submarine will consist of 90 people, including 32 officers.
Main
weapon
- onyx and long-range cruise missiles, torpedoes, torpedoes and mines.