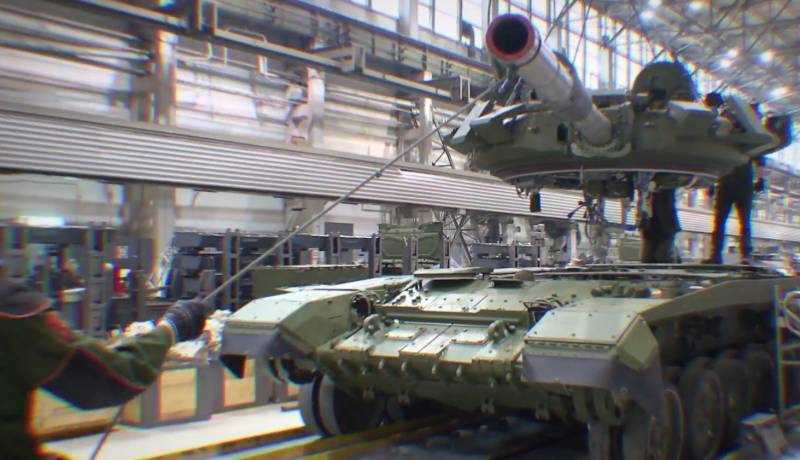 Corporation "Uralvagonzavod" demonstrated the process of transformation
tank
T-72B model 1989 into a modern B3M version of the 2022 iteration.
MBT is brought into the preparatory workshop, where the tracks are dismantled. After that, the tank is towed to another production site. Here, mechanisms and assemblies are completely removed from the equipment, leaving only the skeleton of the hull, which undergoes sandblasting, cleaning in the bulk pool, restoration of integrity during welding and painting.
At the same time, the tower is being equipped with a new 2A46M-5-01 smoothbore gun with an improved stabilization system, Relikt passive dynamic protection units and new optical sighting equipment.
Along with the updated turret, protective side screens and the 1130-horsepower V-92S2F engine, new tracks with a parallel hinge are attached to the hull, which are more reliable and durable and allow to increase the reverse speed, which plays an important role when maneuvering the tank on the battlefield.
Upon completion of the entire cycle of work, the MBT improved during the repair and modernization is tested and sent to the unit assigned to it to continue service in a completely new capacity.