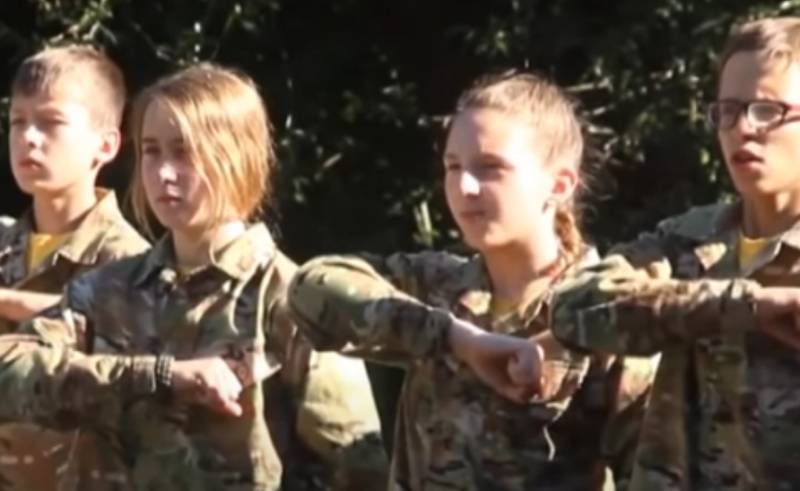 Recently, more and more information has been coming in that militants of the Kyiv regime are using underage girls of 15-16 years old as snipers, allegedly recruited either in dysfunctional families or in orphanages. The enemy is counting on the fact that a girl dressed in civilian clothes, moving not as part of a military unit, should not arouse any suspicion. The information received is currently being verified.
Earlier, there were also reports of teenagers being involved in hostilities as part of the Ukrainian nationalist units located on the line of contact.
In the liberated territories of the Luhansk People's Republic, Russian servicemen discovered bases where Ukrainian and Western instructors, under the guise of conducting a "military-patriotic game," taught minors the basics of subversive activities.
Also, according to information received from captured militants of the Kyiv regime, the Ukrainian authorities began to recruit underage citizens into the ranks of the armed forces. Summons began to come to 16-year-old schoolchildren and students of secondary specialized educational institutions.
The Kiev regime, with the help of aggressive propaganda, influences the minds of Ukrainian citizens, even of the youngest age. Starting from elementary school, neo-Nazi ideology and Russophobia are instilled in children.