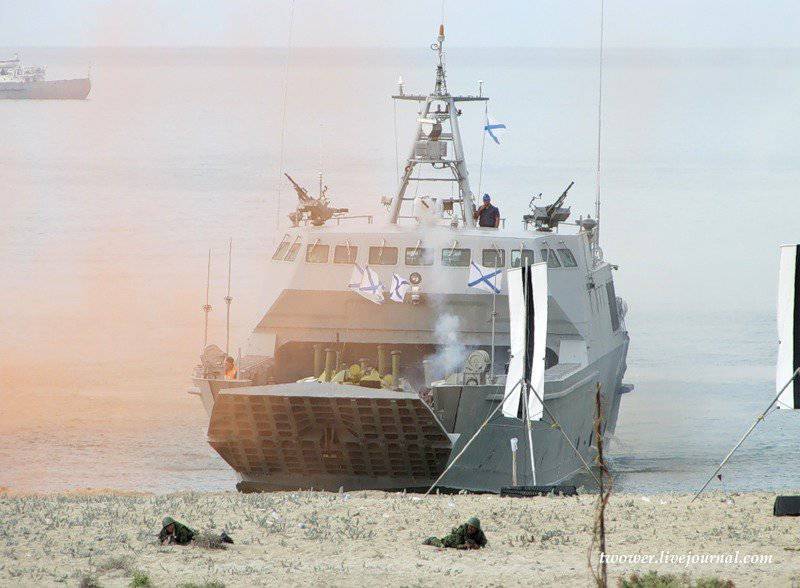 RIA News
. Caspian Marine Corps
flotilla
in the next two years will receive three modern landing craft of project 11770 "Serna", RIA reported on Tuesday
News
official representative of the Russian Navy.
Tuesday marks 307 years since the establishment of the Russian Marine Corps.
"The Caspian flotilla in the next two years will receive three amphibious boats" Serna ", which will significantly enhance the potential of the amphibious landing craft of the marine fleet," said the representative of the Navy.
Boats of this project have previously been received in the Caspian flotilla, but the representative of the military department did not specify how many similar boats are in service.
He said that the construction of the large landing ship "Ivan Gren" at the Yantar plant in Kaliningrad for the needs of the Navy is continuing. The construction of this vessel was started in December 2004 of the year, but proceeded at a slower pace due to unstable funding and a shortage of personnel in the enterprise. BDK was launched on May 18 2012 of the year, the transfer of the ship to the customer is scheduled for 2013 year.
The interlocutor of the agency recalled that the Marines received new floating body armor, the arsenal of infantry is being updated.
weapons
.
According to the representative of the Navy, coastal forces in 2012, the year carried out the tasks of combat service on ships and ships providing the Navy in the northern and southern latitudes, were involved in the fight against piracy in the area of ​​the coast of Somalia as part of special anti-terrorism groups.
"In total, the tasks of combat service on the Navy ships were carried out around 50 units countering terrorism with a total number of 560 people. The number of units leaving for combat service increased by more than 5 percent compared to the same period last year," the Navy representative added.
In 2012, the naval infantry conducted over 25 tactical exercises of various sizes with the landing of an amphibious assault force on an unequipped coast and carried out more than 90 combat services on ships and ships of the Navy in the ocean and sea zones.