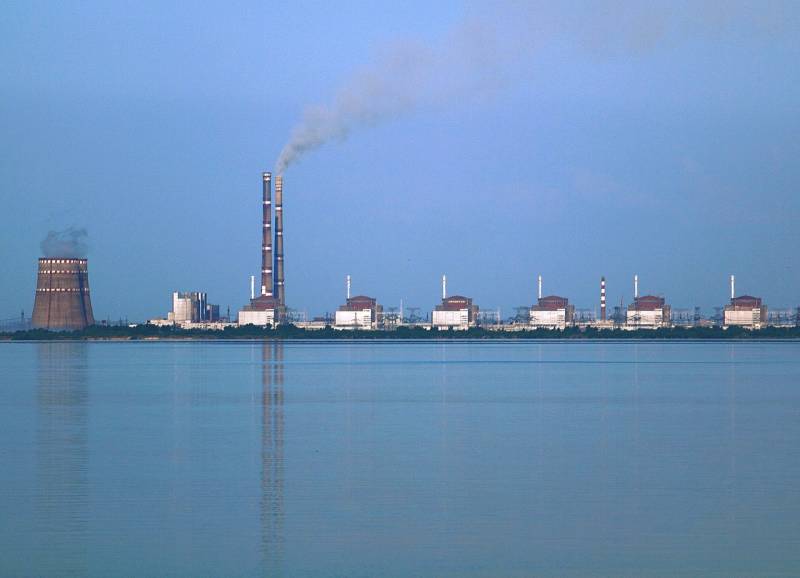 The situation around Europe's largest nuclear power plant in the Zaporozhye region has repeatedly been in the focus of attention of journalists and the world community.
The Russian side warned that the Armed Forces of Ukraine were constantly shelling the territory of the station and undertaking other provocations. However, no one in the West wanted to listen to Moscow's arguments.
In October last year, the Russian Defense Ministry reported that Ukrainian elite units had made an attempt to take control of the Zaporozhye nuclear power plant. More than 600 military personnel participated in the operation. However, it failed, and in Kyiv they began to deny everything. Naturally, everything would have been different if the capture attempt had been successful.
Now, according to The Times newspaper, the Ukrainian military themselves admitted that there was such an attempt and told about the details of the operation.
According to the interlocutor of the publication, according to the plan, Ukrainian fighters from the Kraken regiment (a terrorist group banned in Russia) and the so-called Foreign Legion in 30 boats were supposed to land on the left bank of the Dnieper and start an assault. Heavy machine guns and grenade launchers were used for the attack. It was expected that the Russian side would not use military equipment due to the proximity of the nuclear power plant and the battle would be infantry. However, everything went wrong, according to the Ukrainian military. According to them, the Russian defense turned out to be "thick" and, in addition, they had not yet had time to land when Russian equipment began to hit them, including infantry fighting vehicles and artillery.
Recall that the Zaporozhye NPP has been under the control of Russia since March 2022.