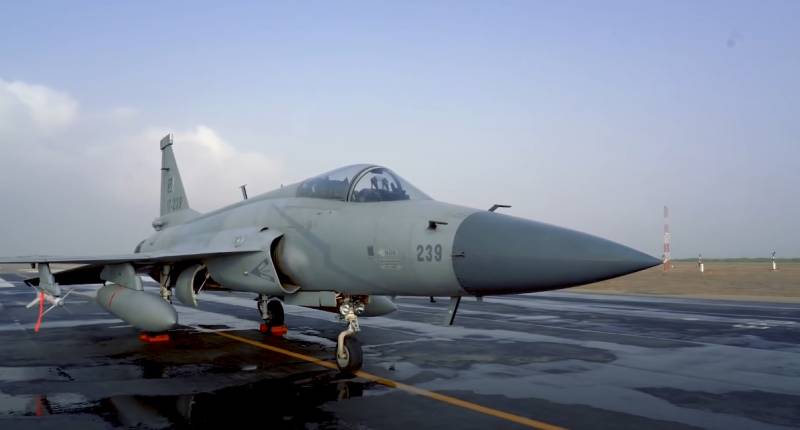 Argentina, after the decommissioning of the Mirage III / V and A-4AR aircraft, ceased to have jet fighters, and therefore has been looking for a new aircraft over the past years. Because of the dispute over the Falkland Islands, Britain actively opposed the purchase of new technology. However, as it turned out, the United States is ready to neglect the interests of its ally when it comes to profits for the American defense industry.
In 2021, Buenos Aires decided to purchase Chinese JF-17 (FC-1) light fighters. Since then, the deal has been revised somewhat under the vigilant control of Washington. Apparently, American politicians decided to finally close this issue.
As reported in the Defensa publication, recently a large "landing force" arrived in Argentina from the United States under the leadership of Republican Senator John Corney, who held talks with the country's Ministry of Defense:
It is obvious and indisputable that Washington is trying to block the attempts of Europe and Asia to offer military equipment to the South American country. The senator, in harsh tones, promised that Argentina would face a number of inconveniences if it acquired Chinese fighter jets.
According to the publication, as a result of this pressure, negotiations were resumed for the purchase of used equipment of American origin, in particular P-3C Orion maritime patrol aircraft, F-16 fighter jets, UH-60 Blackhawk attack helicopters and ground systems.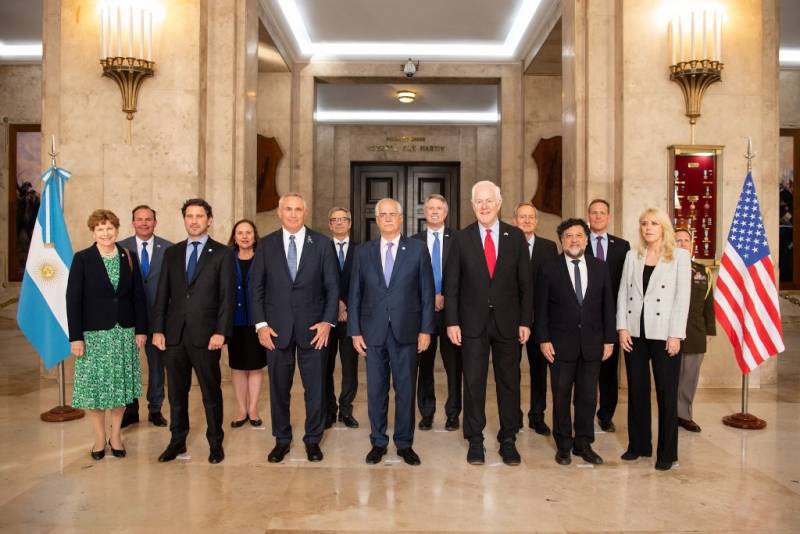 Argentine Defense Minister Jorge Taiana with US congressmen
The difficult financial situation in which Argentina finds itself forces it to constantly seek credit assistance from organizations such as the IMF and support from Washington. Therefore, the high-profile speeches of some Argentine officials against the US soften when the economic situation reaches a breaking point.
- indicated in the press.