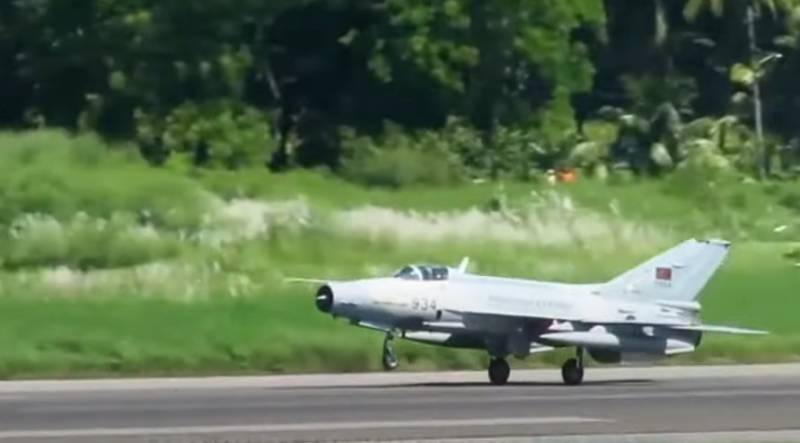 Numerous aircraft of the outdated J-6 and J-7 models, which are Chinese variants of the Soviet MiG-19 (2nd generation) and MiG-21 (3rd generation) fighters, remain in storage with the PLA.
As stated in the publication Interesting Engineering, work on their reactivation and conversion into
Drones
-kamikaze with subsequent test flights by the PLA has been leading since about 2018. The author believes that the Chinese command intends to use fighters converted into UAVs to break through Taiwan's air defenses, after which a full-fledged air attack and amphibious landing should follow.
At the same time, the Western press refers to a number of oddities in the behavior
aviation
PLA. For example, in 2021, during training maneuvers in the Taiwan Strait, several J-7 aircraft were seen, which were part of the J-16 fighter group.
According to the author, the use of obsolete aircraft as strike drones is fully justified, since they do not require the expenditure of funds for new production and can withstand increased loads that would be critical for pilots. Moreover, at present, the supersonic UAV class is still in its infancy.