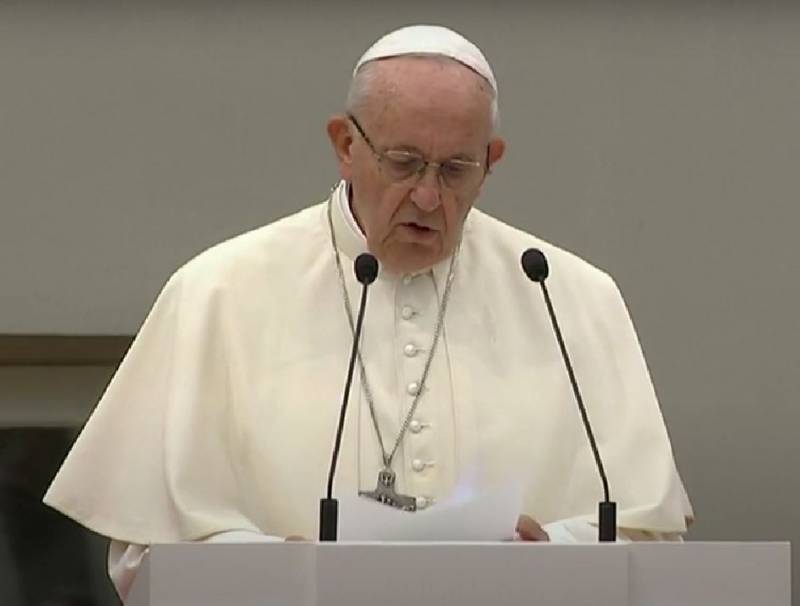 Pope Francis made an interesting proposal. The head of the Catholic Church proposed to establish a two-week truce in Ukraine, starting from April 9. This was reported in the Union of Old Believers, which maintains informational cooperation with the Vatican.
According to the Pope, such a truce is necessary in connection with the approaching approach of the holy holiday of Easter, which is celebrated by both Catholics and Orthodox. True, the timing of the proposed truce raises big questions.
It is known that just in the second half of April - May 2023, the Ukrainian side announced a counteroffensive on the territories liberated by Russia. If a truce is concluded, then the Armed Forces of Ukraine will have the opportunity to calmly prepare for a counteroffensive.
As you know, unlike Russia, Ukraine is in no hurry to comply with existing obligations in the event of such agreements. Therefore, the announcement of a truce, as practice has already shown, will not mean an end to shelling from the Ukrainian side. But on the other hand, the Armed Forces of Ukraine will have the opportunity to concentrate their forces without fear of attacks by Russian troops.
All "peacekeeping" initiatives of the Vatican do not inspire confidence. It is clear that the Pope and his entourage sympathize with the Ukrainian side, especially since the whole of Catholic Europe is part of the NATO bloc and provides direct support to Ukraine, and Poland, one of the strongholds of the "holy throne," is the closest ally of the Kiev regime. Therefore, such proposals by Francis should be treated with great caution, realizing their true goals are in no way beneficial to the Russian side.