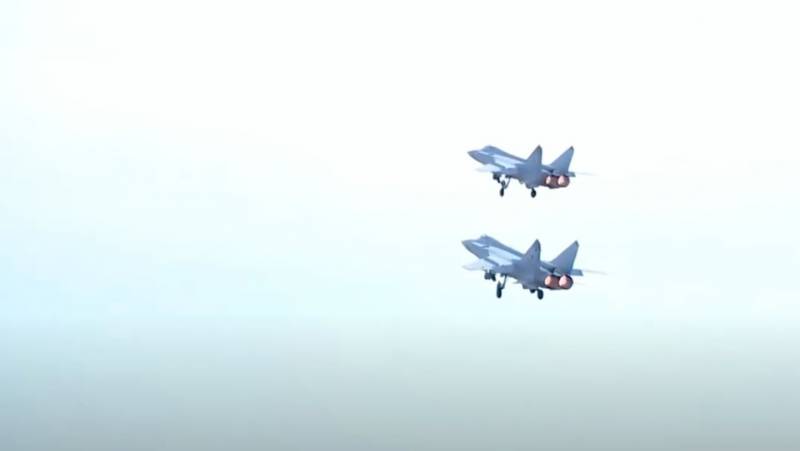 The Military Thought, published by the Ministry of Defense, publishes material on the creation and improvement of anti-satellite warfare systems in Russia. In particular, the material deals with
aviation
complexes of this type.
Magazine
"War Thought"
writes about the ongoing work on the creation of such anti-satellite systems as the Il-76, armed with a combat laser, as well as the MiG-31D with an anti-satellite missile.
The first version of anti-satellite
weapons
will be effective in conditions, for example, of thick and low clouds, since a ground-based combat laser in this case may have certain problems.
The complex based on the MiG-31 fighter-interceptor was named "Contact", and on the basis of the Il-76 transport aircraft - A60 "Sokol-Echelon" (referring to the nomenclature designation of the combat laser system).
It was noted that Russia has a combat laser system "Peresvet", which is a mobile ground-based complex for destroying air and space targets.
It is worth noting that this, by and large, is work to implement more Soviet ideas and projects. In particular, in the USSR, back in the first half of the 1980s, work was underway to create a system for the destruction of low-orbit satellites based on the MiG-31D with the Kontakt missile. Nowadays, the system receives a modern "stuffing" for more effective target destruction.
Recall that earlier the Russian Foreign Ministry noted that Ukraine, with the help of Western experts, is attempting to influence Russian communications satellites. Accordingly, Russia was reminded that this could be what is called a "two-way street", since our country also has anti-satellite warfare capabilities.