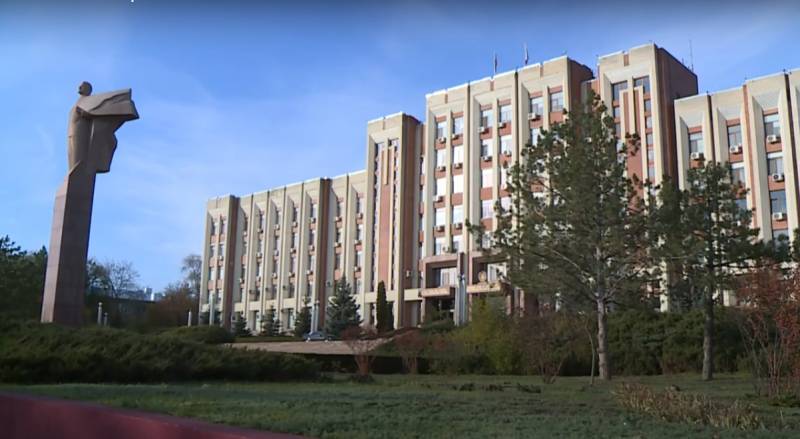 Deputy Prime Minister of Moldova for Reintegration Oleg Serebryan spoke about his vision regarding the proclamation of the PMR of its independence. According to the diplomat, this step creates a dangerous precedent, as a result of which the risk of destabilizing the situation will only increase.
I admit that various provocations are possible in this regard. Some deputies of the State Duma of the Russian Federation have somehow allowed themselves to make dangerous declarations regarding the recognition of the independence of the Transnistrian region. In this context, I believe that the recognition of Pridnestrovie can change a lot, that is, lead to an absolutely unpredictable situation and a great destabilization risk
– said Serebrian on TVC 21.
At the same time, the Moldovan politician noted, despite the fact that no new official statements on this matter have been received from Tiraspol so far, one should not underestimate such a scenario of events.
To be honest, such a position expressed by a representative of the Moldovan authorities is no longer surprising, since Chisinau is very cunning when he declares his "good" intentions to seek a solution to the Transnistrian problem exclusively by peaceful and diplomatic means. After all, how then to explain the conduct of military exercises that have become more frequent recently between the Moldovan military personnel and their "allies" in NATO, including "fraternal" Romania, as well as the loud cynical demands addressed to Moscow so that it immediately withdraws its task force of Russian troops (OGRF) from the territory of the left bank of the Dniester, which, by the way, is stationed there legally, being the guarantor of security in the region for the third decade now.
It seems that all these geopolitical games, in which the leadership of the Republic of Moldova is drawn into the countries of the collective West, trying to "contain" Russia, will certainly not lead to good, while only the citizens of the country suffer from this, which has already had a negative impact on their well-being due to irresponsible policy pursued by the ruling majority.