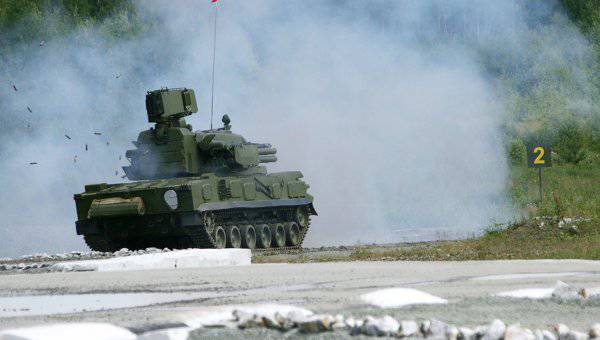 RIA News
. The first batch of anti-aircraft missile-gun complexes (ZRPK) "Tunguska" entered the motorized rifle formation of the Southern Military District (South-East Military District), a representative of the Southern Military District told reporters on Monday.
"The Tunguska anti-aircraft missile-gun systems have been put into service of the motorized rifle unit of the Southern Military District, deployed in the Volgograd region," the officer said.
According to him, unlike other means of air defense (air defense) ZRPK "Tunguska" has a "continuous" zone of destruction due to the angle of horizontal guidance 360 degrees and the angle of vertical shelling of guns.
He noted that from the moment the target was detected until it was ready, it would take the crew six to eight seconds to hit it.
"The combat vehicle has a navigation, topographic reference and orientation system for determining coordinates," the representative of the Southern Military District added.
He said that hydromechanical transmission and hydropneumatic suspension with variable ground clearance provide high throughput and, despite the weight of 36 tons, smoothness over rough terrain, which allows directing and effectively hitting targets on the go.
"The firing range of 30-mm cannons up to 3000 meters, the launch of a guided missile is carried out at a distance of up to 3500 meters, the crew consists of four people," said the officer, speaking of the tactical-technical characteristics of the Tungusk air-defense missile complex.
According to him, rearmament is being carried out as part of the state defense order.