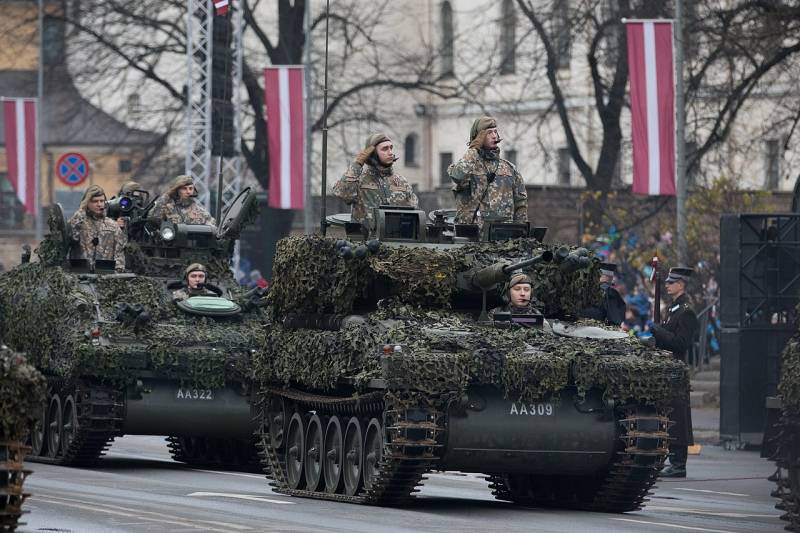 Latvia is restoring compulsory military conscription from July 1, 2023. The Saeima of Latvia adopted the corresponding decision today in the third reading, supporting the adoption of the law on compulsory military service.
Now male citizens of Latvia upon reaching the age of 18 will be called up for military service for a period of 1 year. Thus, the country is returning to the recruiting model of the national armed forces, which existed before 2007.
Recall that in 2007, at the initiative of the then Minister of Defense of Latvia, Atis Slakteris, military duty in the republic was abolished. Riga then focused on the formation of a professional army. Therefore, the armed forces were recruited on a voluntary basis by men and women who had reached the age of 18.
The beginning of a special military operation of the RF Armed Forces in Ukraine forced Latvia to change the model of recruitment of personnel of the armed forces. Apparently, the West considers the Baltic countries, like Poland, as a "second echelon" of human resources in the event of a large-scale armed confrontation with Russia.
Since in this case it will not be possible to ensure the proper number of military personnel by hiring contract soldiers, and the need for a high-volume mobilization reserve remains, measures will be taken in the Baltic countries and Poland to further restore the draft principle of manning the armed forces.
At present, the total strength of the Latvian armed forces is 16. Most of the personnel are employed in the country's ground forces.