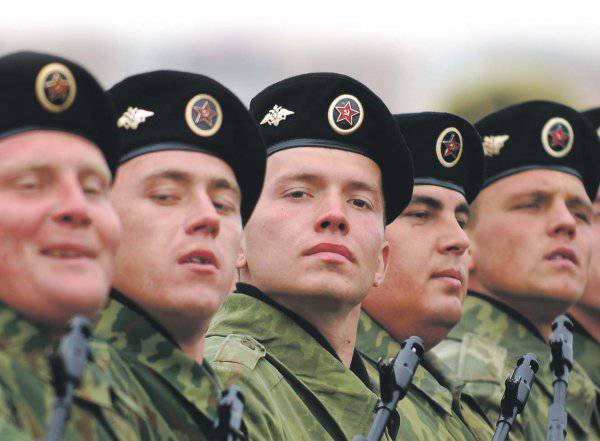 Russian marines celebrate their professional holiday relatively recently, however
история
domestic marines has more than three centuries. Marines Day was set in honor of the November 27 1705 event of the year when Emperor Peter the Great ordered the establishment of a "naval regiment".
The prototype of the Marine Corps appeared even earlier. In 1669, the first Russian military sailing ship under the proud name "Eagle" was launched into the ode. The team in 35 people recruited from among the naval soldiers, the former Nizhny Novgorod archers. By design, the ship was intended for boarding and landing operations during hostilities. The functions of the ship included carrying guard duty. Thus, the combat tasks of the team as a whole coincided with the tasks of the current Marines.
During the Azov campaign - Russian baptism of fire
fleet
- For other naval vessels fighters of the Preobrazhensky and Semenovsky regiments were recruited. Loyal to the Tsar and the Fatherland, the soldiers of these regiments served on the ships of the Baltic Fleet.
The modern history of the Marine Corps began in the early hours of World War II. The stubborn onslaught of the fascists at Libawa was taken by the cadets of the naval school, from which the crews of warships and military units of the navy defended the coastline were urgently formed. The future officers, the young hope of the country, the battalions of the marines, were the first to take the blow of the fascists from the sea. It was in those glorious days that the fascists called the Russian land sailors "the black death."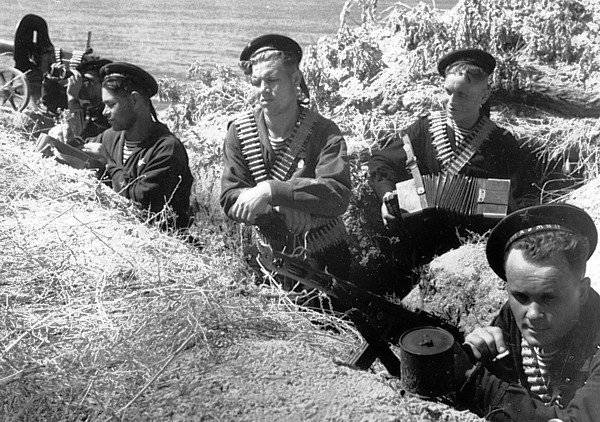 During the war years, the marines defended Odessa, Kerch and Novorossiisk from the Hitlerite divisions, and the famous defense of Sevastopol would have been completely impossible without the active participation of sailors and marines of the Black Sea Fleet. The great battle for Stalingrad was accompanied by active combat operations of infantry, artillery, and sailors of the Volga flotilla. Particularly distinguished rifle brigades of sailors and commanders of the Pacific and Black Sea fleets. The infantrymen did not allow the fascists to take a break, rushing to counterattacks several times a day, destroying the fascists in hand-to-hand combat. In those battles, the sniper, sailor of the Pacific Fleet, Hero of the Soviet Union V. Zaitsev, became famous. In the battles for Stalingrad, he destroyed the 200 fascists. He was glorified by the call: "Until the enemy is defeated, there is no land beyond the Volga!", Which became an oath to the defenders of heroic Stalingrad.
The martial traditions of courage and heroism of the marines continued by the exploits of its fighters during the Chechen campaigns, during which 20 marines were given the title of Heroes of Russia.
The current generation of "black berets" multiplies the glorious traditions of the marines, reliably guarding the maritime frontiers of Russia with a willingness to increase the glory of the St. Andrew's flag.