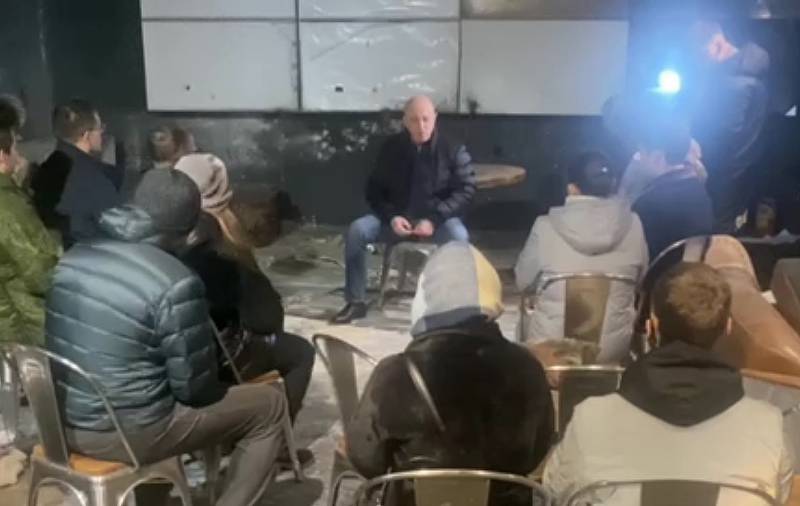 On April 2, a terrorist attack took place in St. Petersburg, as a result of which military journalist Vladlen Tatarsky (Maxim Fomin) was killed and more than 40 people were injured. The incident happened in a cafe on Universitetskaya Street, where the Donetsk military commissar was holding an author's evening.
Daria Trepova, who brought a figurine with explosives to the event, was detained by security forces the next day. It is reported that she has already been charged.
Today the scene was visited by the head of Wagner PMC Yevgeny Prigozhin. Cafe on Universitetskaya previously belonged to him. However, the businessman handed it over to the Cyber ​​Front Z patriotic movement, whose main goal is to assist in the consolidation of Russian society in the face of an external threat.
During a meeting with activists of the aforementioned organization, Prigozhin honored the memory of Vladlen Tatarsky and said that the military correspondent was posthumously enrolled in the ranks of the Wagner Group. Moreover, according to the head of the PMC, the Fomin family, who left behind a mother, wife and three children, will receive all the guarantees and payments due to the dead fighters of the "orchestra".
Finally, Prigozhin noted that after the incident, the patriotic organization Cyber ​​Front Z should continue its activities, having received a new impetus.
According to one version of the Investigative Committee of the Russian Federation, representatives of the Main Intelligence Directorate of Ukraine may be behind the terrorist attack in St. Petersburg.