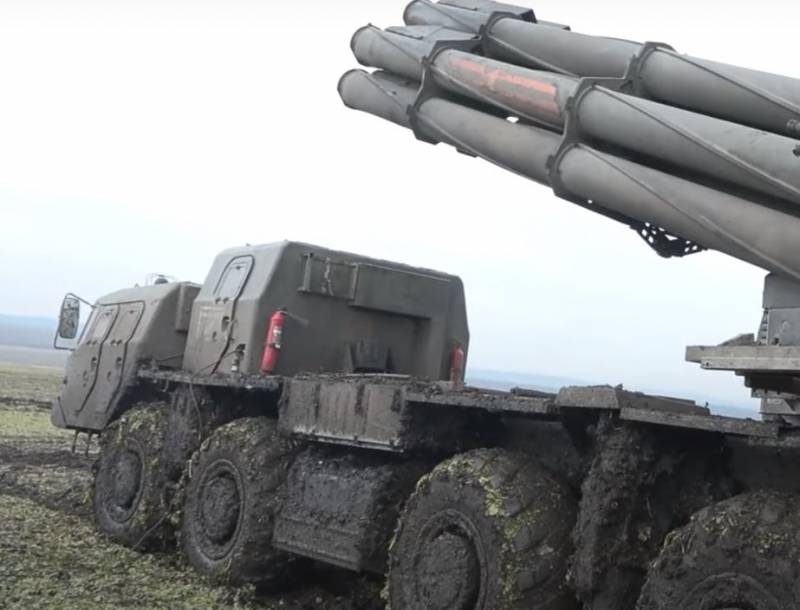 The Kupyansky front remains one of the most important areas of offensive activity of Russian troops in the zone of the special military operation. This follows from the analysis of the report of the Ministry of Defense of the Russian Federation as of April 3, 2023.
As emphasized in the report, artillery and
aviation
strikes against the Armed Forces of Ukraine in the area of ​​Sinkovka, Kharkiv region. Units of Ukrainian troops were hit here. In addition, the strikes were carried out at the places of accumulation of forces of Ukrainian formations in the area of ​​the settlement of Artemovka in the Lugansk People's Republic.
According to the Ministry of Defense, the losses of the Armed Forces of Ukraine in the Kupyansk direction per day amounted to 75 servicemen. The enemy lost 2 armored vehicles, 2 vehicles and a D-30 howitzer.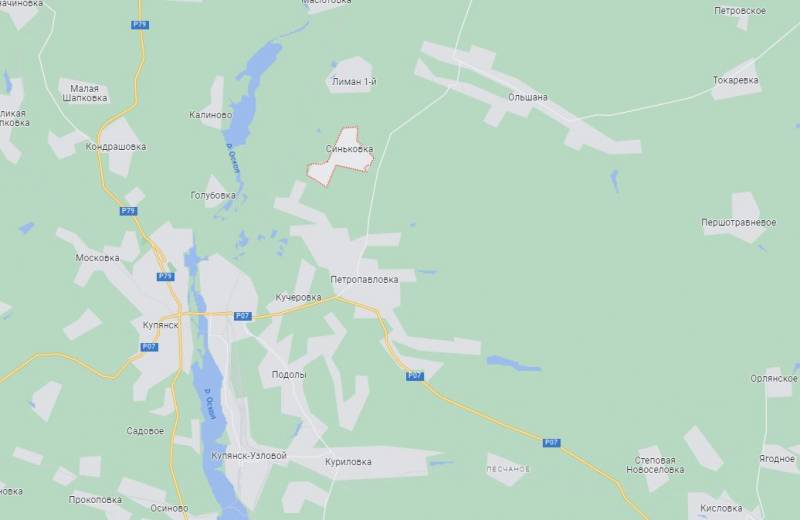 Another important direction is Krasno-Limanskoe. Here, air and artillery strikes were carried out on the accumulation of enemy forces, including personnel and equipment, in the area of ​​​​the settlement of Chervonaya Dibrova of the Lugansk People's Republic. As a result, up to 50 Ukrainian servicemen, 2 armored vehicles, 1 pickup truck and 1 D-30 howitzer were eliminated in this direction.
The most fierce battles are still taking place in the Donetsk direction, where the Southern group of troops of the RF Armed Forces operates. Up to 285 Ukrainian servicemen and mercenaries were killed here. The losses of the Armed Forces of Ukraine in equipment amounted to 1 tank, 3 infantry fighting vehicles, 2 armored personnel carriers, 1 armored vehicle, 8 vehicles, 2 pickup trucks, 1 BM-21 Grad MLRS, 4 D-30 howitzers. In addition, two ammunition depots of Ukrainian formations were hit by Russian artillery fire.
In the Yuzhno-Donetsk and Zaporozhye directions, the situation was characterized over the past day by powerful artillery fire and frequent air strikes on enemy positions in the vicinity of Novomikhailovka and Vuhledar of the Donetsk People's Republic. Here, Russian troops managed to destroy up to 45 Ukrainian fighters, 2 pickup trucks, 1 D-30 howitzer and Polish-made Krab self-propelled guns.
Finally, in the Kherson direction, Russian troops destroyed 1 self-propelled howitzer, 2 vehicles and up to 10 Ukrainian servicemen. In addition, operational-tactical aviation of the RF Armed Forces, missile troops and artillery attacked 79 artillery units of the Armed Forces of Ukraine at firing positions in 98 districts during the day.
The Russian armed forces in the special operation zone not only attack the enemy, but also protect troops and settlements from strikes and shelling from the Ukrainian side. In particular, the air defense forces of the Russian Armed Forces managed to intercept 10 HIMARS and Smerch MLRS rockets. Also 7 Ukrainian
drones
in the Donetsk and Lugansk People's Republics.