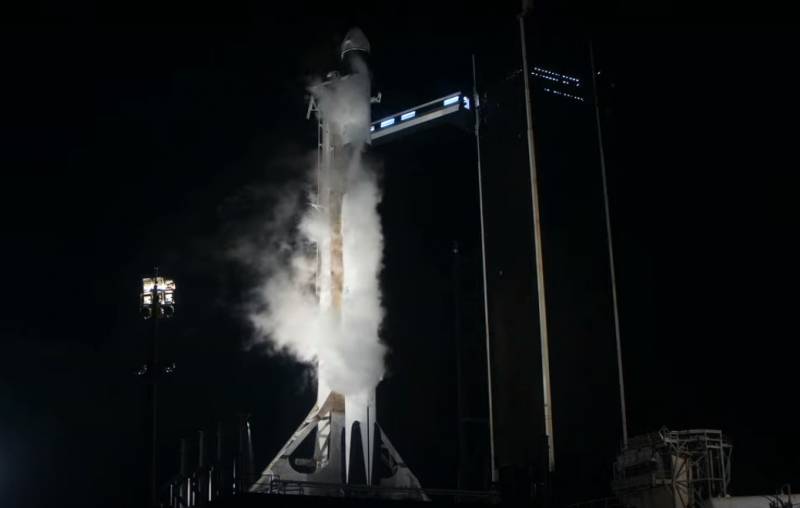 SpaceX announced the launch of a launch vehicle (LV) with a group of satellites as part of the US Space Forces (Space Development Agency) mission. As specified in the American company, it was about 10 communications satellites launched into low orbit.
The Falcon 9 launch vehicle took off from the West Coast, from the Vandenberg Air Force Base in California. The rocket booster eventually returned to Earth, landing at the Vandenberg Landing Zone. The mission itself was scheduled for March 30, however, SpaceX management delayed the launch by several days for unspecified reasons.
The rocket carried 2 SpaceX space satellites, whose task is to track ballistic and hypersonic missiles, as well as 8 spacecraft manufactured by York Space Systems to transmit data from space-based sensors to the Earth's surface.
The Space Development Agency (SDA) was established in March 2019 to assist the Pentagon in building a more viable space architecture in low Earth orbit, located within 2 km above the Earth's surface.
Thus, the creation of hundreds of relatively cheap satellites allows the US Department of Defense to significantly expand its galaxy of large and expensive spacecraft.
It is worth noting that all 10 spacecraft (SC) are part of the Tranche 0 mission, which involves the launch of 28 such SC into orbit in the form of two groups. The first will include 10 satellites (8 of them belong to the so-called transport layer to ensure data transmission). Up to $2025 billion is expected to be allocated for these purposes until 1.