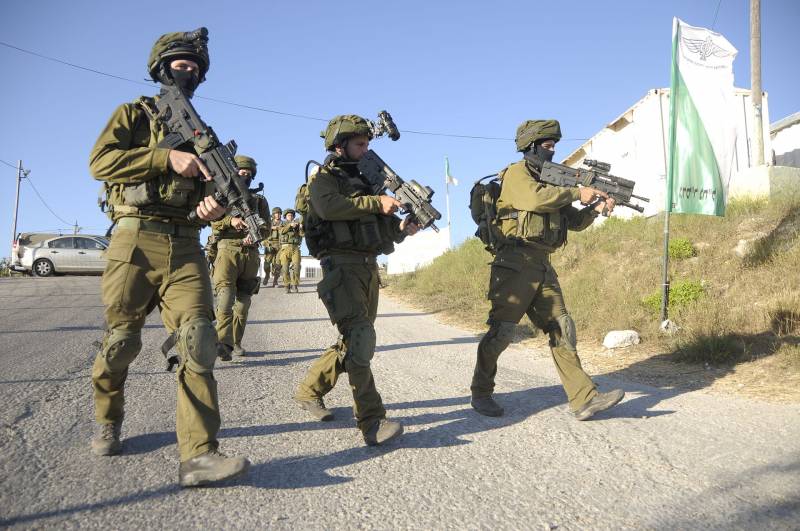 In preparation for a scenario similar to the May 2021 riots, Israel is considering handing over control of the security of mixed (Arab-Jewish) cities to the army rather than the police in the event of ethnic clashes, Israeli newspaper Haaretz writes.
As the newspaper notes, in recent months, the police and the Israel Defense Forces have held several joint meetings to share responsibilities between them, if there is a repeat of what happened in May 2021 - an escalation with the Palestinians (in this case with Hamas in Gaza), which will lead to to inter-ethnic clashes in mixed Arab-Jewish cities and attempts to block the main roads used by the army for the transfer of troops and equipment.
They recently devised a plan whereby reservists from Army Home Front Command would be deployed to ensure that dozens of roads near Arab cities remain open. The police, and eventually the army, will ostensibly maintain security in Arab communities and mixed cities.
But senior officers in both the army and the police have expressed fears that army reservists will be embroiled in clashes with Arab citizens inside Israel.
Engaging the IDF in such a mission requires extensive, careful consideration, as it entails significant strategic risks.
Yesh Atid Knesset member Yoav Segalowitz said, stressing that soldiers should not come face to face with Israeli citizens.
The reason for transferring road policing responsibility to the army is that the police do not have enough men to do the job and the army may be better suited for this. The idea is to deploy light infantry from the rear reserves in jeeps. They will have
weapon
, as well as equipment to disperse the crowd.
The plan calls for the deployment of 16 battalions throughout much of the Negev and along major roads in the north. The forces will also protect strategic infrastructure. About half of the battalions have already been formed and have undergone initial training.
Haaretz writes, citing a senior IDF officer, that the May 2021 riots inside Israel led the army to conclude that guarding major roads was necessary and that the police would have trouble doing so because they had so many other responsibilities.
According to the officer, the plan does not provide for the placement of soldiers in mixed cities, but this can be done in extreme cases when the police are in trouble.