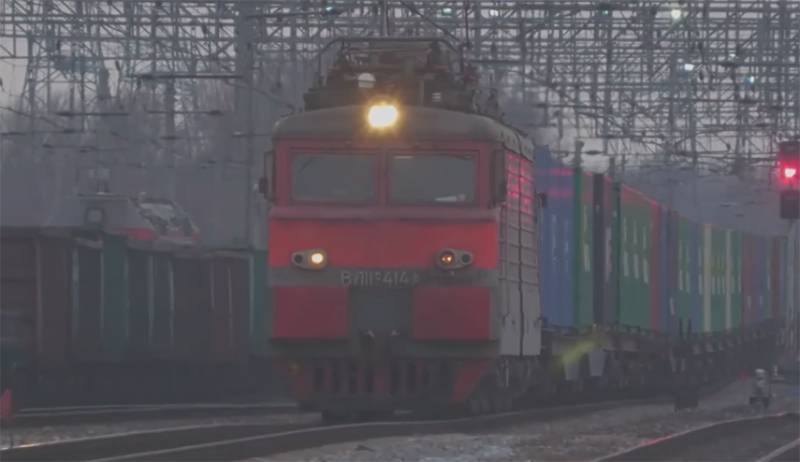 The first China-Europe direct container train arrived by rail at the Bely Rast logistics terminal in the Dmitrovsky district of the Moscow region. A freight train left Beijing a few days ago.
Previously, the delivery of cargo from the northern Chinese city of Chifeng (Inner Mongolia province) to Moscow was worked out. Last year, more than 1,3 thousand various cargoes were delivered to the Russian capital via this route.
Now there is a logistical expansion - cargo from China through Russia will be sent to European countries. Thus, China intends to use Russian rail transit as an important component of transport logistics implemented as part of the large-scale One Belt, One Road program.
The train that arrived from Beijing to Moscow carries mostly containerized cargo. Earlier it was reported that it will also transport construction and automotive equipment. The total value of the goods transported by the train is about 60 million yuan (about 675 million rubles). The planned travel time from Beijing to Moscow is 18 days. The train left the Chinese capital on March 16 and arrived at the Bely Rast terminal on April 1. This is faster than planned.
The use of updated transport and logistics formulas is expected to reduce travel time from China to Russia and further to Europe. At the same time, it is the logistics terminal in the Moscow Region that will become the main one for this kind of transit.