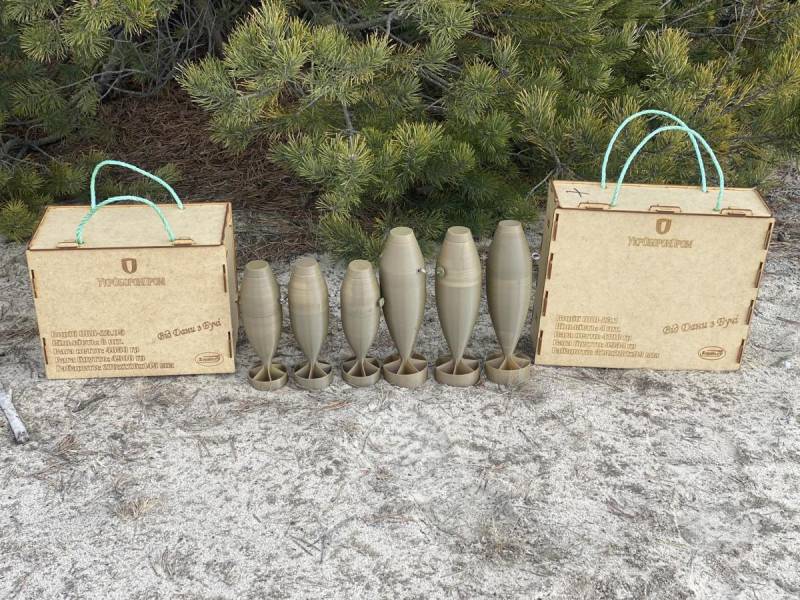 The Ukrainian state concern "Ukroboronprom" has launched the production of special ammunition designed to be dropped from
drones
. Production is deployed at the Mayak plant in Kyiv, the press service of the Ukrainian concern reports in one of the social networks banned in Russia.
Ukroboronprom has published photos of new ammunition of its own design, designed to be dropped from unmanned aerial vehicles.
aviation
ammunition has a radius of destruction of 11 and 4,5 meters. It is planned that they will be used to destroy the personnel of the Russian army.
Aviation munitions for fragmentation UAVs: OBP-23.1 weighing 1 kg - a guaranteed kill zone with a radius of 11 meters. OBP-23.05 weighing 0,5 kg - guaranteed kill zone with a radius of 4,5 meters
- said in a statement.
In addition, since 2021, the enterprise has been producing special cumulative ammunition under the designation RG-1600, designed for use from a drone.
Earlier it was reported that Kiev plans to create up to 60 companies of "strike drones", whose task will be reconnaissance and strike at the positions of the Russian army, the first three companies have already been formed, received the necessary equipment and were supposed to go to the front. New ammunition for UAVs should go into service with these same units. As Zelensky said earlier, unmanned aircraft, to some extent, should replace the missing manned aircraft and take over its functions.