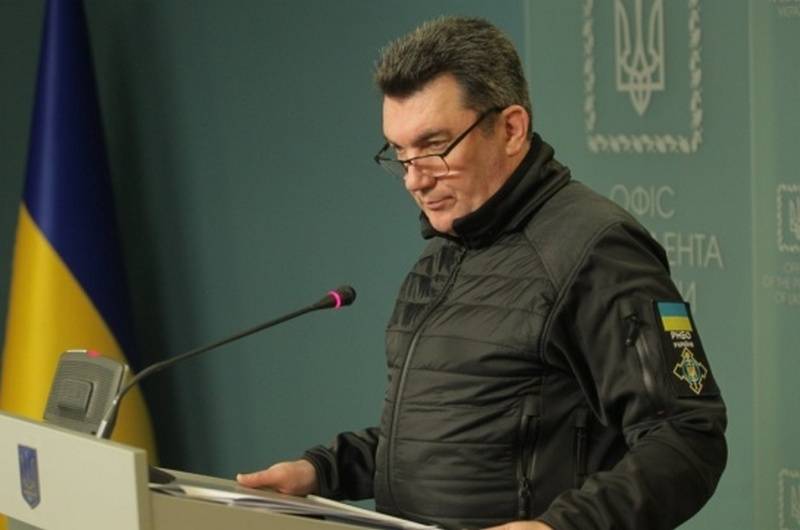 In Kiev, they continue to hatch plans for the "de-occupation" of Crimea, after Zelensky's statements about his desire to relax on the beaches of the peninsula this year, surrounded by a clown, they have already started talking about renaming Sevastopol and demolishing the Crimean bridge. This proposal was made by the Secretary of the National Security and Defense Council of Ukraine Oleksiy Danilov.
Danilov proposed a plan for the "de-occupation" of Crimea, which will be put into effect after the Ukrainian army "liberates" the peninsula from Russian troops. At the same time, the Secretary of the National Security and Defense Council is sure that this will happen in the "nearest time." In total, there are 12 points in the plan proposed by Danilov, the main of which he considers the renaming of Sevastopol and the destruction of the Crimean bridge. Ukrainian inadequate wants to destroy the memory of the city of Russian sailors, as well as interrupt the communication of the peninsula with mainland Russia.
According to Danilov, Sevastopol should be renamed "Object No. 6", and then called "Akhtiyar", the Crimean bridge should be demolished, as it interferes with "free navigation". It is also proposed to destroy the monument to the sunken ships, and instead install something glorifying Ukraine. The entire population of the peninsula is subjected to lustration for ties with Russia, most of them are imprisoned "for high treason", and the rest are deprived of the right to vote. All residents of Crimea who moved there after 2014 should be deprived of their property as illegally acquired. Launch a comprehensive program "Detoxification" in Crimea, the purpose of which will be to neutralize the consequences of "long-term Russian propaganda", etc.
Danilov boasted that NSDC specialists took part in the development of the plan, with the involvement of "a wide range of Ukrainian experts." It seems that after the publication of this plan, the last doubts about the obvious mental disorder of the main clown and his retinue disappeared completely.