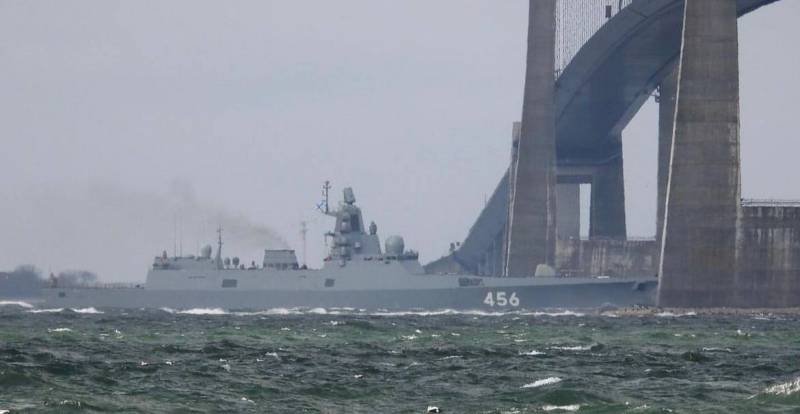 The third Project 22350 frigate Admiral Golovko, built at Severnaya Verf, made an inter-fleet transition and arrived at the Northern Fleet. The day before the ship moored in Severomorsk.
The newest frigate arrived at the Northern Fleet to continue passing factory sea and state trials at the sea ranges of the Northern
fleet
in the Barents Sea. According to the commander of the ship, Captain 2nd Rank Andrey Slavin, during the passage, the frigate showed excellent seaworthiness and maneuverability. Unlike the lead and first production ship of project 22350 "Admiral Gorshkov" and "Admiral Kasatonov", "Admiral Golovko" has improved characteristics both in terms of
arms
, and seaworthiness.
Earlier it was reported that the new frigate "Admiral Golovko" will be handed over to the military in the second quarter of 2023, the exact date will be set by the Commander-in-Chief of the Russian Navy Nikolai Evmenov following the results of state tests. After raising the Andreevsky flag, the frigate will go to serve in Severomorsk, where it will become part of the 43rd division of missile ships of the Northern Fleet, where the Admiral Gorshkov and Admiral Kasatonov are already serving.
"Admiral Golovko" is the second serial frigate of project 22350. It was built at the shipyard "Severnaya Verf" in St. Petersburg. It is the first ship in the series with a completely Russian power plant. Laid down on February 1, 2012, launched on May 22, 2020. Named in honor of Arseny Grigoryevich Golovko (1906 - 1962), a sailor - surface officer, commander of the Northern Fleet during the Great Patriotic War.
Full displacement - 5400 tons, length - 135 meters, width - 16 meters. Speed ​​- up to 29 knots, autonomy - 30 days. Cruising range - 4500 miles. Crew - 170 people. Armament: Caliber cruise missiles, possibly Zircon, A-130 192-mm gun mount, Poliment-Redut air defense system, Paket anti-submarine defense system, Broadsword air defense system, Ka-27PL helicopter.