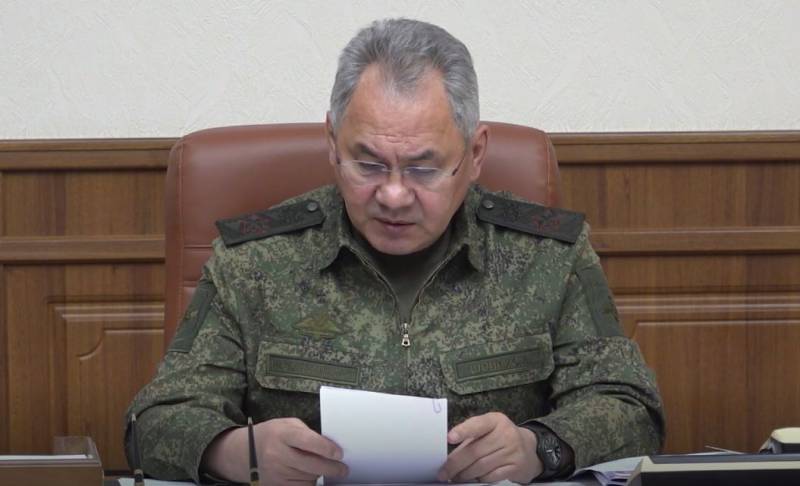 The provision of the Russian grouping in the NMD zone with all types of ammunition is under constant control, the supply of shells and precision-guided munitions is increasing. This was stated by the head of the military department Sergei Shoigu.
The Minister of Defense arrived at the headquarters of the joint group of Russian troops, where he held a meeting with the command. The main theme was providing the troops with ammunition. According to Shoigu, the enterprises of the Russian military-industrial complex have multiplied the production of all types of ammunition, including high-precision ones. The provision of Russian troops in the NVO zone is under the control of both the Ministry of Defense and the Russian government.
According to the minister, the troops performing the tasks of the special operation will not experience a shortage of ammunition, the necessary volumes have been determined, the logistics have been arranged, and deliveries are being made.
Due to the expansion of production capacities and the increase in labor productivity, the number of products they produce to support the troops has increased manifold. We are talking about both conventional and high-precision types of weapons.
- declared Shoigu.
Before going to the NVO zone, Shoigu checked the fulfillment of the state defense order by the enterprises of the Russian military-industrial complex that produce ammunition. The minister visited the Chelyabinsk, Kirov and Moscow regions, where he got acquainted with the production and opportunities for their expansion.
In addition to the meeting, Shoigu held an awards ceremony for servicemen of the Russian army who distinguished themselves in battle, presenting the servicemen with the Gold Star medal and other state awards.