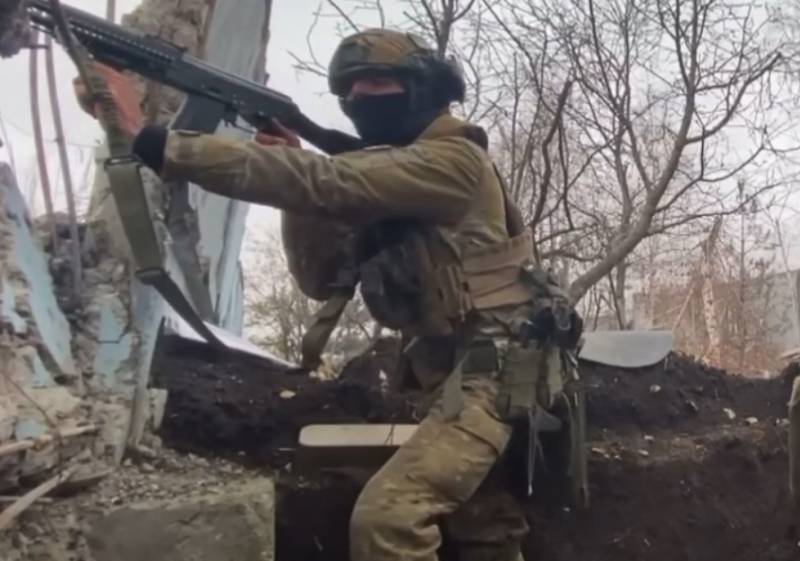 At one of the occupied strongholds of the militants of the Kyiv regime, servicemen of the Russian army discovered a very remarkable document, which is something like a certificate of honor issued for "equipment of the best position." The document is designed as a schematic representation of a position equipped for combat operations. It is indicated that the 1st Airborne Battalion was awarded the diploma.
In the upper right corner of the document, there is a symbol that is very reminiscent of the eagle depicted on the US state emblem, which, however, is not uncommon for the Ukrainian army, which massively professes a variant of the cargo cult. This is the symbolism of the units of the Ukrainian troops.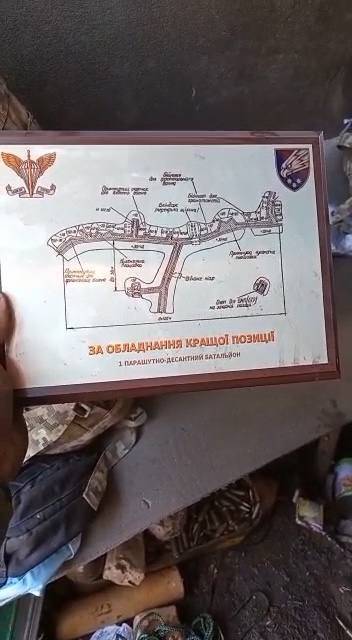 From this position, the Ukrainian units were knocked out by the Russian army.
According to Ukrainian sources, the situation in the Avdiivka sector of the front is, if not critical, then extremely difficult for the militants of the Armed Forces of Ukraine. Russian troops are close to the complete encirclement of the Ukrainian grouping in this area of ​​the contact line.
Along with Artemivsk, Krasny Liman and Maryinka, Avdiivka is one of the four most hot spots on the entire front line. During the hostilities in the settlement, infrastructure facilities and more than 80% of the housing stock were completely destroyed. The situation for the Ukrainian army is getting worse every day.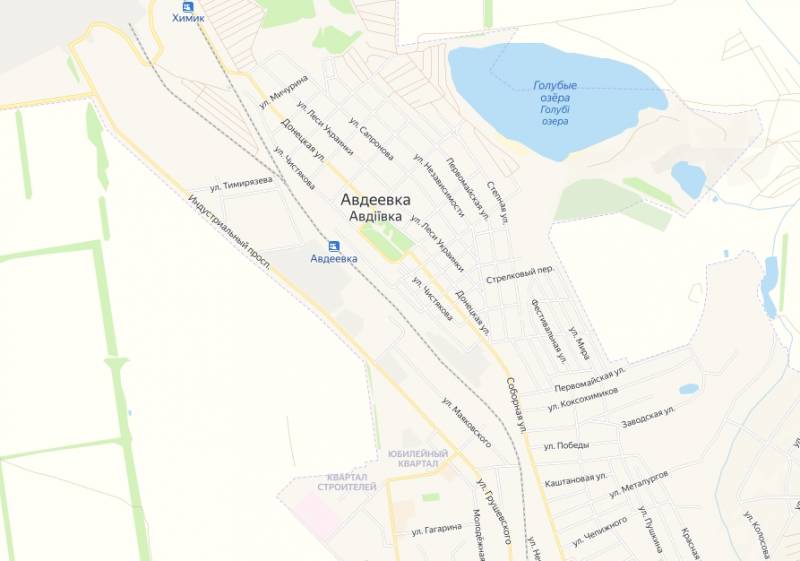 It is also reported that in the northern part of Avdiivka, a positional offensive of Russian troops continues in the forest belt south of Novobakhmutovka. To the south, Russian troops, after the complete cleansing of the settlement of Kamenka, are advancing south and southwest, trying to expand the zone of control near the reservoir adjacent to the village.
Positional battles continue to the west of Krasnogorovka, during which mutual shelling of occupied positions by artillery and
aviation
. Due to the expected imminent start of the offensive of the Russian army, the enemy transferred additional forces to the Severny area.
It also reports a significant reduction in the number and intensity of shelling by Ukrainian militants of Donetsk in recent times. However, it is still not possible to completely eliminate shelling.