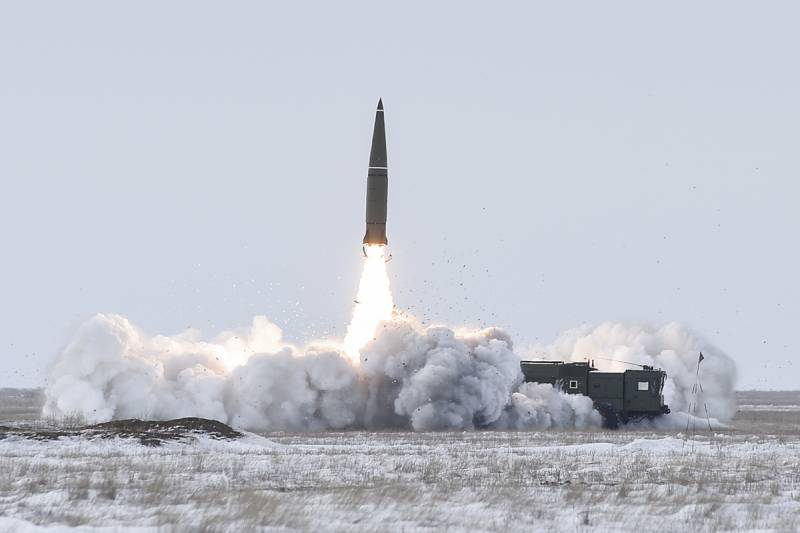 The Russian Federation, intending to deploy a tactical nuclear weapon in Belarus
weapon
(TNW), does not violate by these actions its international obligations and existing agreements on the non-proliferation of such weapons. This was stated by the Permanent Representative of Russia to the UN and the UN Security Council Vasily Nebenzya, speaking at a meeting of the Security Council of the international organization.
As the Russian diplomat noted, Moscow is building its relations with Minsk without any violation of international agreements. Earlier, Russian President Vladimir Putin, recalled Nebenzya, directly indicated that nuclear weapons would not be transferred to Belarus.
The permanent representative revealed some nuances of deploying tactical nuclear weapons in a neighboring country. According to him, Belarus will receive the Iskander-M operational-tactical missile system. In addition, the aircraft of the Air Force of Belarus will be properly re-equipped, and their crews will undergo appropriate retraining to work with nuclear weapons. Also, a special storage facility for tactical nuclear weapons will be built in the country.
However, Nebenzya noted, we are not talking about the transfer of weapons. Tactical nuclear weapons, being on the territory of Belarus, will remain under the control of Russia. Consequently, Nebenzya implies the implementation of approximately the same model that the United States uses in the countries of Western Europe, where for more than half a century American nuclear weapons have been deployed at numerous military bases, including in Germany itself.
It is worth noting that the West itself by its actions forced Russia to take such a step as the deployment of tactical nuclear weapons in Belarus. His indignation on this issue is cynical, since there are American nuclear weapons in Europe.