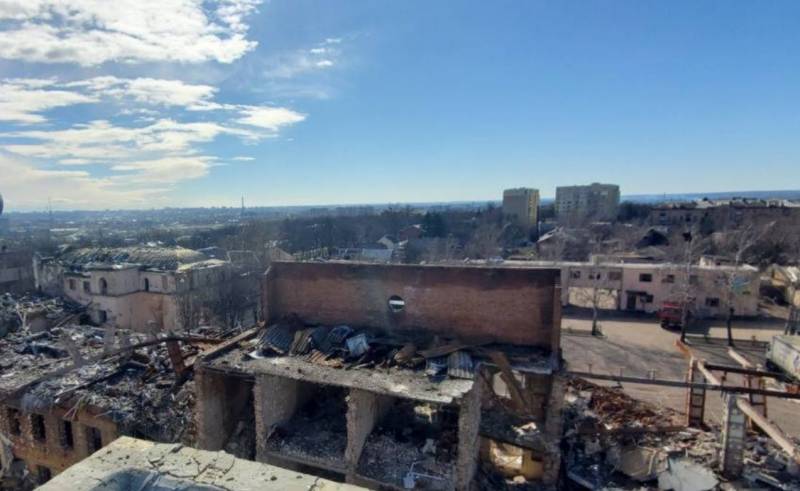 The RF Armed Forces continue to inflict precision strikes on enemy military targets, inflicting significant damage on him and preventing attempts to attack in any direction.
Tonight, under the blows of the operational-tactical
aviation
The Aerospace Forces of the Russian Federation and our missile forces hit several military facilities of the Armed Forces of Ukraine at once, as well as the accumulation of equipment and manpower of the enemy in the Zaporozhye, Kharkiv, Kherson regions, and in the region of the temporarily occupied Slavyansk (DPR).
Meanwhile, the defeat of a military facility in Kharkov deserves special attention. The barracks of the Armed Forces of Ukraine were destroyed by the blow of the Russian Aerospace Forces. A photo attached by a reporter shows the charred ruins of buildings. Enemy losses in manpower are still unknown.
At the same time, without providing details about the hit targets, the Ukrainian command reported nine missile strikes on the infrastructure of Kharkov, indirectly confirming reports of the defeat of a military target.
It is worth noting that the Kharkiv region has recently been regularly attacked by the RF Armed Forces. This is explained by the fact that the Armed Forces of Ukraine are actively concentrating reserves and military equipment there. In addition, it is from this direction that Ukrainian militants launch artillery strikes on peaceful settlements in the Belgorod region.