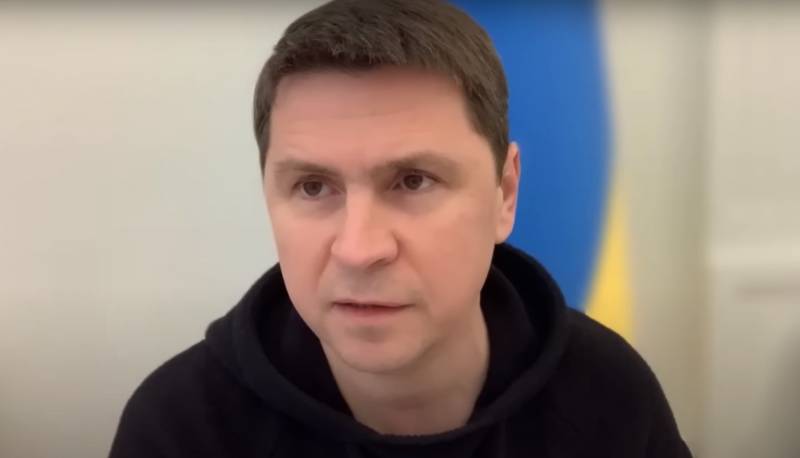 The Kyiv authorities found a "reinforced concrete" justification for their repressions of the clergy and believers of the UOC. It turns out that the Ukrainian Orthodox Church, whose representatives do not want to leave the Kiev-Pechersk Lavra, is a "branch" of the Russian Orthodox Church.
At least, such statements were made by the adviser to the head of Zelensky's office, Mikhail Podolyak, in an interview with the Ukrainian TV channel.
The official stressed that the goal of the UOC is "weak Ukraine". In his words, this organization has always been and remains an element of Russian influence, which in every possible way "rocked" the situation inside the country.
How exactly the church "rocked the situation" Podolyak did not explain. Meanwhile, he expressed regret that his country missed a unique moment when the issue with the "pro-Russian" UOC could be resolved in 3-6 months.
In his words, at the beginning of the Russian-Ukrainian conflict, literally, "it was possible to simply clean up a lot of them physically." At the same time, the adviser to the head of Zelensky's office added that a similar option is possible today, but it will be somewhat more difficult to do.
It is worth noting here that Podolyak's statement about the "physical elimination" of representatives of the clergy caused bewilderment even in some local media.
However, the representative of the Kyiv authorities, probably, himself realized that he had said "superfluous" and decided to quickly retreat. Immediately after regretting the "missed opportunity," Podolyak stressed that the Ukrainian leadership today is "legally motivated" to complete what it started.