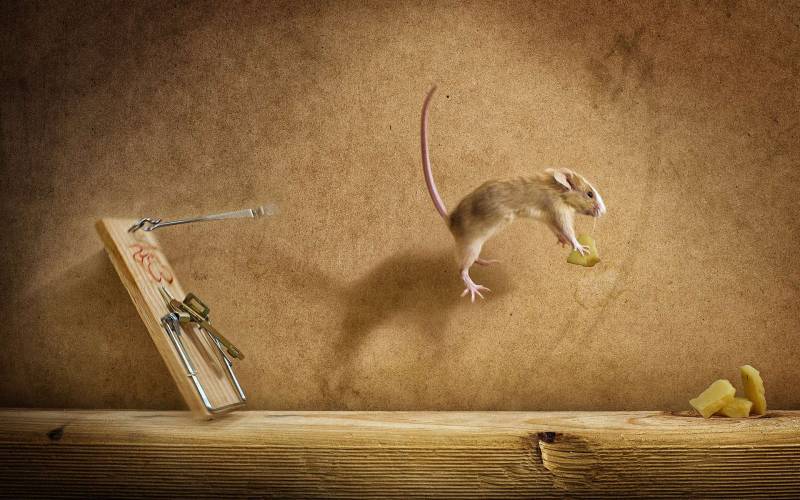 Episode II of a new fairy tale with a sequel
Part humorous, kind, April Fools
All characters, times and places are fictitious. The author is not responsible for anything, these are just his senile senile memories.
Boi baba
Then it happened at that fabulous time in that fabulous country from my fairy tales: all over the Union they canceled the reservation from absolutely all students throughout the country, and the next year the reservation was returned - as if everything was the same as before.
Our institute had a military department - like in most strategic universities - and we were personally trained as air defense officers. When there was a conscription, approximately every second went to serve in the Army, every second did not: either they were not yet 18 years old in the summer, or someone squinted, or who, due to health, did not even go into non-combatant troops.
As a result, in the second year, we, demobilized students, were gathered from two groups into one, but it's good that at least someone from the dean's office realized that 30 demobilized students in one group is already a very strong search, and four girls were enrolled in us. So until the last year, our group was - demobilization boys and 3 girls (one went on maternity leave immediately after the second year and married our classmate).
Oleg from the first part of the fairy tale managed to drive to his home before September 1, show the student's record book with a transfer to the second year, get married, was two weeks late for classes, but there was a reinforced concrete excuse - a stamp in the marriage passport. And he had already brought his wife with him, they were given a room in their hostel for the newlyweds.
The wife's patience, however, was only enough for a month - constant drinking parties among the demobilized people with tales about "But in our unit ..." and further down the list: "I caught such a sturgeon just now while fishing" ...
She didn't even ask her faithful permission, she found a room for rent in a luxurious communal apartment - 7 rooms almost in the center of the capital, two grandmothers from the tenants - "God's dandelions" and a drunkard-hanyga (although I don't know what was specific, but I strongly suspect that he became a convinced teetotaler and ulcerative) - and they moved to live there.
There was a fight-woman! When Oleg, under a plausible pretext, washed off to his hostel, then to us, to his classmates - and hung out more than allowed, we scattered, no worse than cockroaches at night under a suddenly turned on light from the owner's slipper ... When she came by taxi to get her new husband...
Even if we judge by our hostel, even Marya Petrova could not stop her at the checkpoint: sweeping away all the obstacles in her path, she walked to the 7th floor to us, the door almost with a jamb opened inward, and whoever can save yourself!
And so it happened that among the demobilizations in our hostel, according to a terrible top secret, on drinking, Oleg blabbed how he was transferred to the second year of his institute ... But we must pay tribute to him - we had fun every time he appeared in our hostel , he never forgot to whom he even "morally" owes, we buzzed to fame!
Four drawing paper
... And as it used to be in our institute. For example, you got 3 in chemistry in your first year - and all the rest 5. You didn't have the right to retake - but there was a nuance ... You write an Olympiad in a subject, you enter the top 10 - and you change a triple to a five in your diploma ... everything is all right with my head - but my hands, if I don't like something, grow out of the place where they usually sit ...
I had very strong and big problems with drawing all sorts of different drawings on A-1 Whatman paper ... Here is a theory for five, but in practice three with a minus - and this is still in the most "chocolate version" ...
Our headman of the group, also demobilized, offered me this way out:
– I'm handing over the Chemistry Olympiad for him so that he enters the top 10 – there were usually Olympiads before the New Year;

- he does four (!) drawing paper A1 for me, plus an accompanying one in the fourth semester (and what will happen, infa 146 percent was)!
Well, I "turn on the fool" for him, as always - how do you imagine it? He says - he will sign up for the Olympiad personally, get admission, take numbered sheets with his last name, quietly give it to me - my business is trifling: sit in the hall, write the Olympiad and just stupidly hand over the sheets to the general pile when leaving the room, no one checks when surrendering, who surrendered ...
At first I froze ... But then he painted for me in colors that there is a term paper in the fourth semester ... I thought so, thought ... As for me - in hell in a cauldron boil in boiling tar
preferable
... And I agreed - from him a textbook on chemistry from our university ("we swam, we know!") A week before the Olympiad, plus a double set of coupons for food in our canteen at the state price until the end of the second year. He distributed them among us, since a quarter was for Muscovites, and these coupons didn't matter to them, they were well fed at home.
And they just didn't buy them.
They shook hands, honestly before the Olympiad I flipped through the textbook of chemistry once or even twice - I don't remember exactly, but for sure - I held it in my hands, and whether I read it or not, and how many times - well, I think so, I still read it in places ... It wasn't before that... The whole third semester passed in a blur for me - and not only for me ... Demobilization - they are the same ... They reached the will ... With a clear conscience ...
Olympiad
... We went into the lecture hall. The headman stood in line, presented his record book, received numbered sheets, handed them to me unnoticed and left - and I took a seat at the desk and began to solve problems - 10 pieces. There were, as always, plus or minus a thousand of us - and in that turmoil, hand over the sheets and run away: one second, no one would have noticed ...
I solved 9 questions out of 10 with 5+, after all
at stake
was my kursach ... This is not all sorts of khukhra-muhras there! The 10th question was from the "guessing" series: a question and 5 answers - you need to choose the correct answer ... I'm trying to turn to my neighbor on the left in the Olympiad, like how he thinks it's right ... He's like: "Now everyone for myself"! The neighbor on the right answered the same way ...
I ask them to understand and forgive: 10 places are winners in total, and 1 who are thirsty ... Well, I spat on them, chose the answer, as it seemed to me right (as a result, a 000% hit) - and handed in my work ... My elders, in the sense ...
A week passes... The results of the Olympiad are posted at the Department of Chemistry... It looked like this:
- at the very top, 3++ meters somewhere from the floor - a colorful poster with 1-3 places;
- just below - a poster from 4 to 10 places;
- well, below: at the level of the eyes of the tall one, ninety meters and below - the remaining 90 places.
I approached, I looked - there is no name of my headman in the list from 4 to 10 ... I look further - it is not in the top 100 list either ... I put on glasses - I re-read everything almost letter by letter - from top 4 and below, top 100 first places... Upset, I won't lie... Very, very upset... Literally to tears...
He left ... And honestly, I don't know why - I suddenly decided to return and see who took the first three places -
purely for sport
... Well, imagine my eyes:
- first place - with 98 points - Ivan Ivanovich Ivanov;
- second and third places with 95 points are shared by Sidor Sidorovich Sidorov and my headman ...
Just in case, I checked with the first-year students, who also looked at their results (maybe I have glitches, and I already drank to the "squirrel") - they confirmed to me that yes, our headman shared 2nd and 3rd place. ..
For joy, I caught the headman ... He himself convinced himself and ran with his record book to the Department of Chemistry to give himself five ...
There is no sadder story in the world
And here comes the next "
there is no story sadder in the world - than the story of how for free get five in chemistry in your "red diploma"
"...
The headman ran to the department of chemistry with his record book, and the head of the department of chemistry told him:
- Yes, I gave you admission to the Olympics! But you can see for yourself - 4th place starts with 78 points (just for a minute - I myself shared 9th and 10th places with 89 points out of 100 in my first year) - therefore, I don't know anything, you want 5 in the test – be so kind as to go to the city Olympiad among non-chemical universities. But before that, two weeks later, every other day, I will cook you idiots in extracurricular activities!
You can even complain about me to Sportloto for my arbitrariness!
And in general - why didn't you come to the Olympiad in your first year, since you are so cool,
а
?!
The headman literally "rushed at my feet" to me, and I told him:
- A bargain is a bargain! Are you in the top 10?
Be so kind
draw my term paper! And in general, the problems of C students in chemistry do not bother geniuses in chemistry!
... We parted in peace ... I solved all the questions on preparation for the city Olympiad for him - then in the third year he drew all term papers for me, even in the third year I never held a pencil in my hands ...
Three days before the city Olympiad, he "suddenly fell ill with the flu" - one of his passions "drew" a certificate from our student clinic for him ...
He did not go to the city chemistry olympiad...
As a result, instead of the usual third place in the city, we, as a university, turned out to be seventh. The head of the Department of Chemistry could not do anything - the "excuse" with a signature and seals on his hands, gritting her teeth, still gave him five in his future "red" diploma ...
And I didn't even know what a pencil was for the whole third year!
PS
When Oleg's son was born in his fourth year - the heir - we buzzed so well, washing him while his wife was in the hospital ... Then his own aunt came from his father with all the powers, they already removed a normal three-ruble note on Tverskaya with a view of the Kremlin, and we never saw Oleg in less than a three-piece suit with a tie and trendy boots.
The father did not go with the flow and took everything into his own tight grip: even a hint of criticism of Oleg's wife on his part was suppressed "tough and cruel" - Oleg's dad saw in his already new daughter who would make of his son
people
, and strongly supported her in all endeavors!