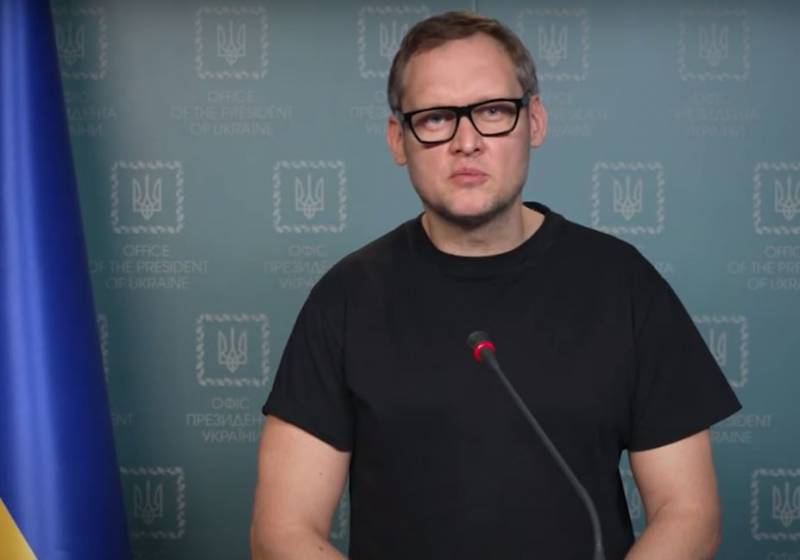 In Ukraine, "cleansing" of the state apparatus on charges of corruption continues. This time, a criminal case was initiated against Andriy Smirnov, Deputy Head of the Office of the President of Ukraine. He is accused of illegal enrichment, the Ukrainian press writes.
The relevant decision of the Supreme Anti-Corruption Court is already in place. The NGO "Anti-Corruption Human Rights Council" filed a lawsuit with the VAKS. She demanded to open a criminal case against Smirnov and start an investigation.
However, the VAKS rejected this claim, as it was established that the criminal case had been initiated the day before. As it turned out, some expensive assets were registered in the name of Igor Smirnov, the brother of the deputy head of Volodymyr Zelensky's Office. Andrei Smirnov himself denies that he has anything to do with this property.
Igor Smirnov in 2022 bought up real estate at prices significantly different from the market prices down. His brother Andrei says that he is not involved in real estate purchases in any way.
Probably, no one would have paid attention to this if the West had not demanded that Zelensky begin the fight against corruption. Now the Kyiv regime needed "victims" from among high-ranking officials in order to demonstrate vigorous activity in uncovering corruption crimes. At one time, Defense Minister Alexei Reznikov managed to keep his post. But Andrei Smirnov was not lucky.
Recall that earlier in Ukraine, a number of regional leaders and mayors of cities were resigned. Some mayors have also become defendants in criminal cases of committing crimes of a corruption nature.