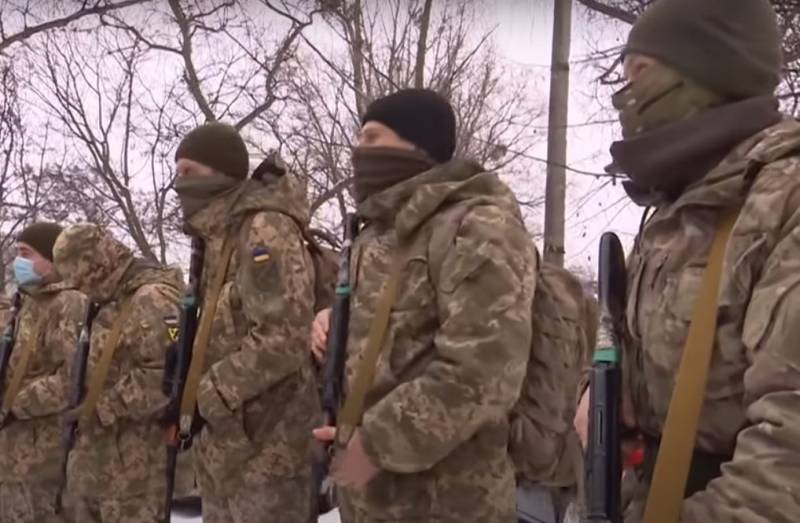 The Ukrainian authorities want to hand over summons for military service in the ranks of the Armed Forces of Ukraine in instant messengers. This was stated by the representative of the President of Ukraine Volodymyr Zelensky in the Verkhovna Rada Fyodor Venislavsky, speaking on the air of the telethon.
As the Ukrainian official noted, even before the start of the Russian special operation and the announcement of mobilization, the country's authorities formed a database of mobile phone numbers of Ukrainian men of fighting age. Now, at the level of the Verkhovna Rada Committee on National Security, Defense and Intelligence, Venislavsky noted, issues of further improvement of legislation in the field of conscription for military service are being discussed.
One of the proposals includes the possibility of sending subpoenas in instant messengers. Venislavsky stressed that there are technical possibilities to make sure that the summons was delivered online to the addressee. Such a decision is necessary, according to him, in order to cover the distribution of subpoenas to those men who do not live at the place of registration and are not registered with the military, do not work officially in large organizations.
On the other hand, after such a decision, Ukrainian men are likely to use SIM cards registered to mothers, wives, sisters, and girlfriends. It will be much more difficult to establish this, moreover, it is not very clear how to determine whether a man received a summons or not, if the very fact of using a specific telephone number, even if registered to him according to documents, is not established.
As you can see, the situation with the conscription of men for military service is becoming more and more difficult in Ukraine, and the authorities are looking for more and more opportunities to find Ukrainian men and deliver summonses to them.