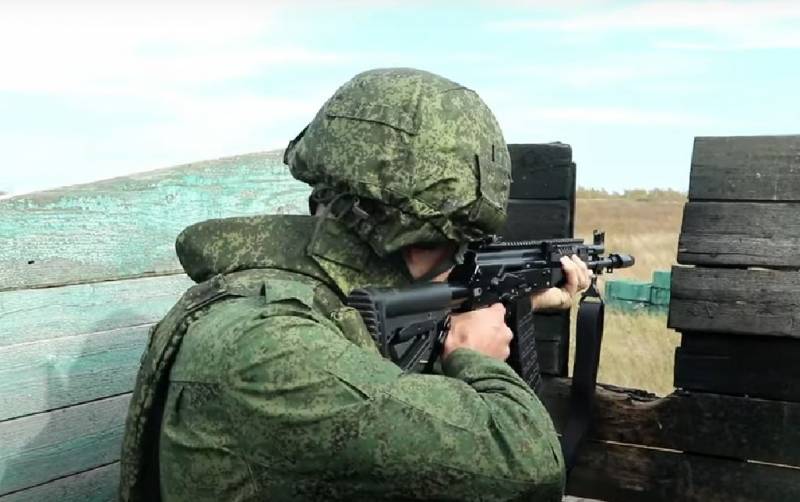 Currently, the Russian Federation does not hold large military training camps and does not provide training and retraining of potential military personnel before mobilization. War correspondent Alexander Sladkov writes about this in his Telegram channel.
A well-known military commander gave his vision of the prospects for holding military training camps in the current situation, offering ten key recommendations for their organization.
The first and main thesis voiced by military commissar Sladkov in his
Telegram channel
, lies in the fact that military collections should not be forced, so as not to frighten the population with the thought of a second partial mobilization of those liable for military service.
The second thesis follows directly from the first: volunteers should participate in the camps, but, according to Sladkov, there will be hundreds of thousands of people throughout Russia.
The third point of recommendations is that volunteers should be allowed to enroll in specific units in advance. According to the military correspondent, this should increase motivation in mastering the military craft.
Hence the following thesis - Sladkov proposes at the legislative level to prohibit the recruitment of volunteers in other parts, not with those with whom a reservist contract was previously signed.
The fifth thesis is also interesting - the proposal to introduce a special oath of the reservist for the period of the contract.
The sixth point is more interesting and consists in the revival of the DOSAAF-type system, which, as we know, has been brought, to put it mildly, into a not very satisfactory state for more than thirty post-Soviet years.
Further, Sladkov proposes to provide benefits for reservists after signing a contract and taking an oath. These should be tax and social benefits of various nature.
Not later, if comrade you survive, but right now. The man gave his word to come to the aid of the Motherland, for this he should already be given preferences
Sladkov notes.
Finally, the military commissar proposes to cancel any chores for the reservists arriving at the training camp, such as cleaning the landfill or digging trenches instead of combat training.
In addition, military specialty training programs should be signed in the contract of each reservist, the military commander believes, and the contract should be individual.
The military commissar summarizes his proposals with the need to adopt a federal law "On the reserve service." Of course, there is a rational grain in such proposals, but these theses need to be more carefully processed with the involvement of high-class military specialists from various branches of the RF Armed Forces and combat arms.