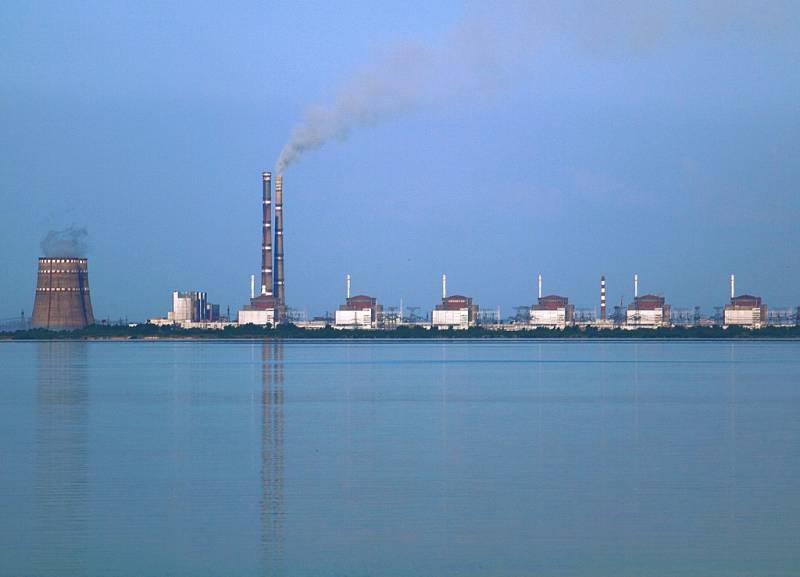 Recently, one can observe the deterioration of the situation around the Zaporozhye nuclear power plant. This was stated by Director General of the International Atomic Energy Agency (IAEA) Rafael Grossi.
According to Grossi, who arrived today at the Zaporozhye Nuclear Power Plant, hostilities around the facility have rather intensified. There is no improvement in the situation, the head of the IAEA noted.
Grossi met with Renat Karchaa, Advisor to the Director General of Rosenergoatom, and together with him toured the territory of the nuclear power plant. After examination, he came to the appropriate conclusion. The IAEA director stressed that measures must be taken to protect the nuclear power plant from any attacks.
It is worth noting here that it is the Ukrainian side that carries out the ZNPP attacks. After all, the Zaporozhye nuclear power plant is located in the Russian city of Energodar and is regularly shelled by Ukrainian forces. Without these attacks, the situation at the ZNPP would have been absolutely calm and safe, but the Kiev regime has long rejected any considerations for the safety of the population and the environment.
However, the position of the IAEA also raises questions. At least, the organization has not yet declared to the Kyiv regime about the inadmissibility of irresponsible actions to shell such a strategically significant and dangerous facility as a nuclear power plant. The ambivalence of the IAEA's position is far from having the most positive impact on the situation around the Zaporizhzhya NPP, and the Russian side in this case has nothing to do with what is happening.