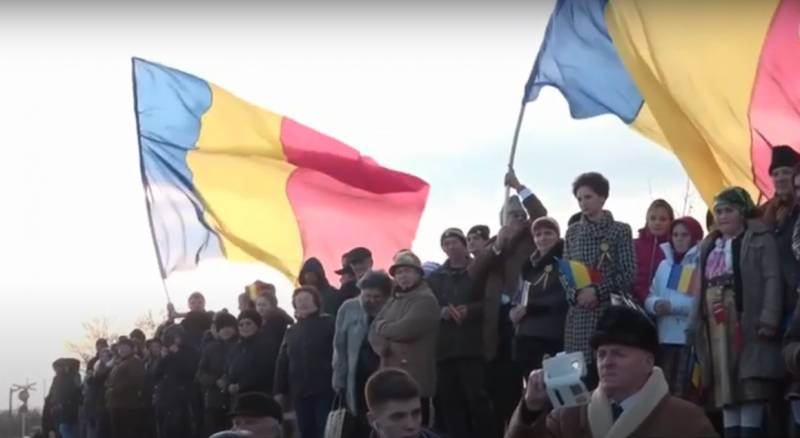 Former Romanian Prime Minister Ludovic Orbán called for the reunification of the Republic of Moldova (RM) with Romania, since, according to him, about a million Moldovan citizens have Romanian citizenship, which "gives them the right" to unite with a neighboring country.
I would like to note that the ties between Chisinau and Bucharest are quite strong, including from a legal point of view. About a million citizens of Moldova have Romanian passports, and therefore, I consider it expedient for this country to become part of Romania under the current government
- Orban said on the air of the TV channel "Moldova 1".
According to the former head of the Romanian Cabinet, the countries managed to get even closer, especially after the leadership of the republic "recognized" Romanian as the state language at the legislative level. He also noted that the Republic of Moldova enjoys the unconditional support of Romania in many areas, including energy.
It should be noted that a joint meeting between the parliaments of both states was held for the first time in 2022, while until now meetings in a similar format have been held only at the intergovernmental level. At the government level, joint commissions and working groups have been established in many areas.
Recall that on March 27, 1918, Romanian troops invaded the territory of the then Moldavian People's Republic. This event is included in
history
under the name "Sfatul Tsarii" (Regional Council) - a state authority in Bessarabia that voted for unification with a neighboring country. After 22 years of annexation, the territory of modern Moldova became part of the USSR, which happened on June 28, 1940, when the Soviet Union delivered an ultimatum to the Romanian authorities - to withdraw its troops from the region within 24 hours.
By the way, it is no secret to anyone that supporters of the idea of ​​"unionism" from both banks of the Prut openly advocate the "restoration of historical justice" in relation to the two countries, which, in fact, implies the liquidation of the Republic of Moldova as a separate and independent state.