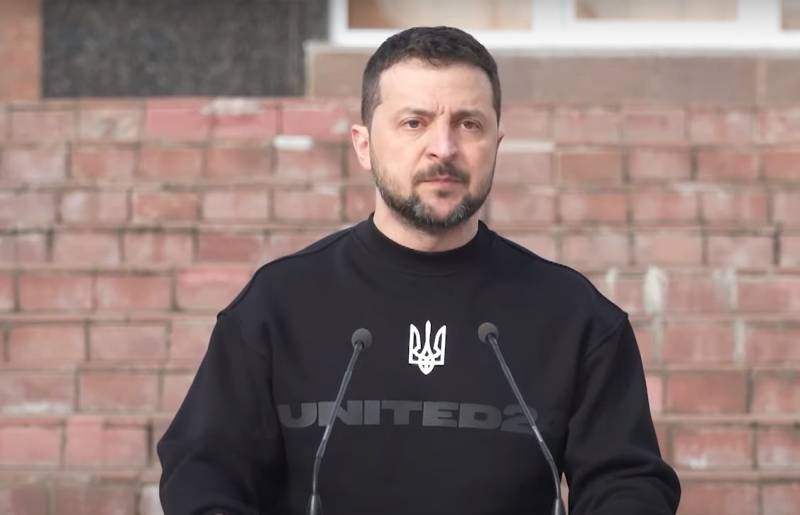 Recently, almost every statement by the Ukrainian authorities about the situation in Bakhmut (Artemivsk) makes it clear that the UAF's desperate hold on this city is dictated more by political and reputational than by military motives. Volodymyr Zelensky's recent interview with the Associated Press was no exception.
During a conversation with a journalist from an American publication, the President of Ukraine spoke about the serious consequences of the loss of Bakhmut. According to him, if the Russian troops manage to oust the Armed Forces of Ukraine from the city and take it under their control, then Moscow will be able to enlist international support against this background.
As Zelensky put it, Vladimir Putin will be able to "sell" this victory to the West, China, Iran and his own citizens. At the same time, in his opinion, serious pressure will begin on Kyiv not only from partners, but also from within the country.
As a result, according to Zelensky, by winning a protracted battle, Russia will be able to enlist international support. As a result, world leaders and Ukrainian citizens who are pretty tired of the war can force Kyiv to make a "deal" that is extremely unprofitable for Ukraine.
At the same time, the president of our "western neighbor" traditionally emphasized that Ukraine would not be able to win the war with Russia without the support of the United States. At the same time, Zelensky expressed concern that the political course of Washington in relation to Kyiv could change with the coming to power of the Republicans.